Me Before You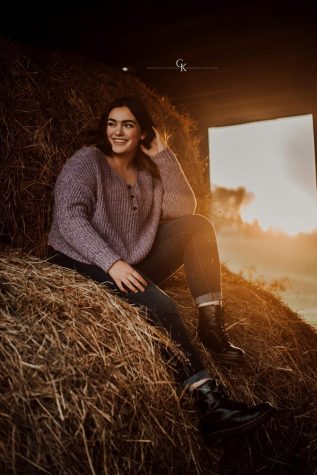 More stories from Madison Kovach
Me Before You is a romantic novel written by Jojo Moyes. It is noted as a romantic novel because of the aspect of the book. It is all about a young girl who hopelessly falls for a quadriplegic man, who has fallen into a deep depression. They fall in love and show each other what true happiness is.
The story starts with 26 year old Louisa Clark on her way home from her small job at a local cafe. Louisa lives in a small town with her working family, which consists of her mother, father, grandfather, sister, and her sister's son. Louisa had just gotten fired from her job and is skeptical about breaking the news to her family, who all depend on each other for income. This is where Louisa starts her hunt for a job, after a few failed attempts she finds a job as a caretaker for a quadriplegic man, William Traynor. Will had become impaired after being hit by a motorbike, and after this accident he lost his life. His girlfriend left him, he was unable to do the things he loved, and he could not do his "manly" duties.
As Lou accepts the job, many things come with it, she has to feed him, check up on him, help him in and out of bed, etc.. While attaining this job, Lou hopelessly falls for him, but doesn't know it just yet. What she also doesn't know is that in just 6 months Will has decided to take his life and will fly to Dignitas to have this performed. In the meantime, Lou has made big plans to try to show Will what life is all about, she takes him to a horse race, a classical music concert, a horse race, the theater to see the morris dancers, to an open-air concert, the multiplex, she even attends a wedding with him, and takes him on a trip to the beach, but none of these work. Lou confesses her love for Will on their trip to the beach, but Will responds by saying no matter what she does or what she has done, will affect his decision, Lou is left heartbroken and leave the beach in tears.
A few quotes from the book, Me Before You, are, "You only get one life. It's actually your duty to live it as fully as possible," "Live boldly. Push yourself. Don't settle, just live well. Just live," and "Astonishingly, not all girls dress to please men." These quotes come from Louisa Clark and William Traynor.
I absolutely loved this book, I thought the whole theme of the book was just incredible. Others who are into reading romantic novels and even upsetting books would adore this book. I like it because it shows you what life is actually about, what actually can happen to people, it's materialistic. Jojo did a great job of expressing true love as well and expressing the feelings of each character. Louisa Clark is a fun, whimsical, and amiable young girl who struggles with poverty in her family, and suffers through a dying relationship with her boyfriend Patrick. William Traynor is an affluent and intelligent young man who lost his sense of life after his accident. The two come together and show us what true love is. Although some heartbreak and tears follow along, this book is definitely one to invest in.
About the Writer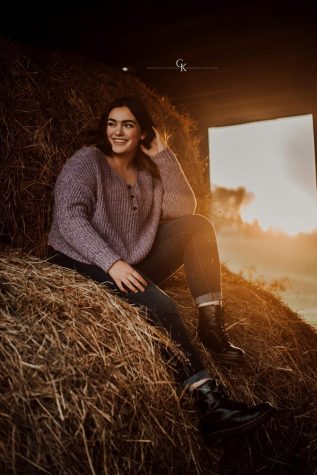 Madison Kovach, Chief Editor
Madison Kovach is a senior and a fourth year journalism student.

Kovach is a member of the school's Library Club, Drama Club, Art Club, Leo Club, and...