Crafting for Adults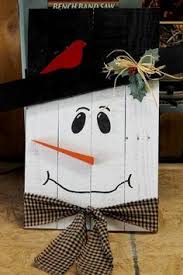 Craft projects aren't always for small children they now have adult crafting projects.
Every month at the Eva K. Bowlby Public Library they have a creative craft project for adults to partake in. The class offered on January 7 is held from 5:00 p.m. to 7:00 p.m. and on January 9 the class will be held from 10:00 a.m. to 12:00 p.m., classes will be held twice month, dates may vary. To register for classes call the library at 724-627-9776.
The craft of the month is a painted pallet wood snowman. The cost of all materials to complete the craft is $20. Any one is welcome, just call and register to hold a place for you.