Greene County Rabbit Club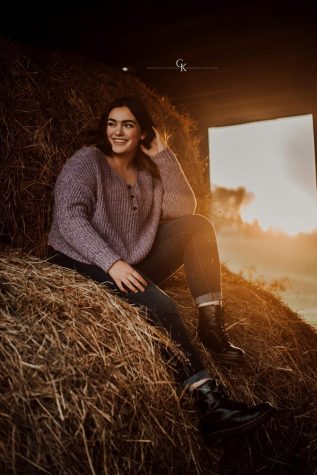 More stories from Madison Kovach
The Greene County Rabbit Club held their end of the year meeting on Monday, October 1st, at the Greene County Fairgrounds at 6:30 P.M. During the meeting old officers were introduced, new leaders were introduced, new members were introduced, and a presentation was given on what it takes to be apart of the Rabbit Club.
The Greene County Rabbit Club is a 4-H and FFA involved organization which accepts anyone and everyone. The Rabbit Club allows kids of all ages to share their love of rabbits together, but the love does not stop at rabbits, the Rabbit Club also accepts Guinea pigs! The Rabbit Club hosts one meeting every month (usually the first Monday of every month) in which members must attend to be able to show at the rabbit show during the Greene County Fair in August. During the meetings new business & old business is discussed, upcoming events are discussed, presentations are held, and much more. Members participate in community service events all through-out the year which are not mandatory but their help is appreciated.
The Greene County Rabbit Club also allows members to participate in the Jacktown Fair! During the Jacktown Fair rabbit members can enter a meat pen, a fryer, a roaster, or a breeder doe to show. The meat pen entry must consist of three market grade rabbits which will be shown and then sold on Friday of the fair.
If you are interested in joining the next meeting will take place on Monday, November 5th, at the Greene County Fairgrounds. This meetin will be counted as the first meeting of the year. During this meeting elections for the 2018-2019 club officers will be held! You should bring $21 which will be accepted in cash or check to turn into a leader, and a smile on your face! If you have any further questions you can contact Chris Becker or check the Greene County Fair website!