Bittersweet Endings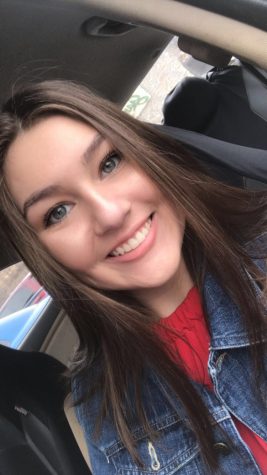 More stories from Makenzie Wright
Leaving high school and moving on to college is something that I have wanted for many years, but there are some things I am leaving behind that I will miss. Being apart of so many clubs, organizations, and sports has brought me many friends and many more memories. I will miss the people that I have grown up with, but I have to say goodbye to Jefferson-Morgan and the people I am leaving behind.
There are some specific people I would like to say thank you to because they have brought me happiness during my time in high school. The first of those would be my friends. A group of girls I have grown close to over the past two years includes Carrington, Kaitlin, Ashley, Kaylee, Maddie, Brynn, and Julie. All of these people have given me endless laughs, and I'm very thankful for that. Brynn and I have been friends since elementary school, so going to colleges in the opposite direction from home is something that will be hard on both of us. She is someone I will truly miss. Lastly, but most importantly, I have become great friends with Julie over the past few years. Julie and I got close recently, and I am so happy that we are going to the same college together. Having her around will make everything easier.
Next I would like to thank a few teachers. I will start with Mrs. Caffrey, who has taught me to always speak my mind, even if my opinion is unpopular. As a woman who always says what she is thinking and does not care what others say about her, she has been a great role model for young women in the school. She has been someone I can talk to and I am going to miss her a ton.
I also want to thank Mrs. Huba for being the teacher to my favorite subject, journalism. Not only this, but she has been a great person to spend half of my senior year with. She is a strong and independent woman who I will remember when I face a rough time ahead of me.
Mrs. Fulks has been the teacher I could come to for almost anything. Her door has been open to me for problems, school related or not. It was great  having someone at school like that, and I am thankful I got to know her. I hope I find someone like that when I go off to college.
Lastly, I want to say thank you to Mr. Lohrer. He definitely had one of the most exciting and funniest classes of my day. His English classes made me want to do something in the English profession, and he taught me more about World War 2 than any history class ever has. Not only this, but Mr. Lohrer has been a volleyball coach of  mine for years. He always stepped up when he needed to, especially when our other coach quit on us. He has been a role model for me and anyone he has ever taught or coached. He is a genuinely good person, and I am glad I got to have someone like that during all of middle and high school.
Saying goodbye to everyone and leaving Jefferson-Morgan after being here since kindergarten is something that will be difficult, but something I certainly need to do. This place is all I have ever known, but now I need to go explore other things. I will miss this place and some of the people in it, but I am ready to move on. I will not be too far away, so I should be back to visit sometimes.
About the Contributor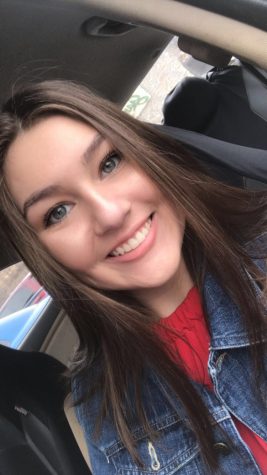 Makenzie Wright, Editor-in-chief
Makenzie Wright is a senior and a second year Journalism student, serving as an editor-in-chief.

Makenzie is a participant in both volleyball and basketball....