Long-Lasting Gel Nail Polishes For a Chip-Free Manicure
Hang on for a minute...we're trying to find some more stories you might like.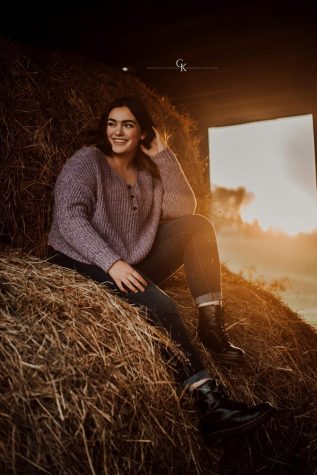 More stories from Madison Kovach
Gel polish has seriously changed the nail game for people who can't go two days without chipping their manicure. But if you don't feel like dishing out a portion of your paycheck on a manicure at the salon, there are a ton of gel nail polishes that you can apply at home for an equally long-lasting look. The nail polish aisle is flooded with options, so here are some of the best ones to give yourself a salon-worthy coat of polish.
Gel Couture 2-Step Long Wear Nail Polish. This $11.50 Essie polish puts a twist on regular polish with impressive long wear gel options. You can apply two coats of your color choice and then top it off with their platinum gel top coat for the perfect finish.
Press-on Manicure Ultra Gel Shine. This impress $5.99 amazon buy is the perfect solution for a no-fuss gel manicure. All you have to do is simply peel and stick them on which will last for weeks with no-chips at all. And nobody will believe they're stick-on's!
Sally Hanson Miracle Gel. Paint Sally Hansen's $9.99 Ulta buy colors on like any other polish and top it with their new Miracle Gel Top Coat for a cool matte finish. Since the gel polish wipes off with regular nail polish remover, it's ideal for capricious commitment-phobes who like to switch up their color often.
Forever Fabulous Marilyn Monroe. Marilyn Monroe's $16.87 level of elegance and grace is virtually unmatchable, but you can get pretty close with Gelish's new line. Pick from polishes like "Classic Red Lips" or "Some Girls Prefer Pearls," and use their online guide to see what they'll look like on your nails. After you're done, just soak in acetone to remove!
Natural Mystic. Deborah Lippmann's $36.00 Gel Lab Pro set from Amazon includes 6 purples, ranging from a light lavender to an electric fuschia. Use with any base and top coat for a less damaging alternative to harsh UV lamps.
Peel the Love Manicure System. This $69.00 Amazon buy is the perfect way to get a flawless gel manicure at home. This easy-to-use set includes 3 colors, a base/top coat, and a lamp that uses white LED lights instead of UV. Also, there's no need to soak your fingers in acetone and scrape like a madman afterwards–simply peel to remove. It's gentler, easier, and cheaper than repeat trips to the salon.
Naked Manicure Gelie-Cure System. This $79.00 Zoya buy is the first ever gel system that supports the nails natural healing process, so your nails will actually benefit while wearing it. This polish can be removed or even changed in under two minutes all while keeping the base layer in tact.
Gelaze China Glaze. These $5.84 gel polishes have a base coat built into it so you can paint your nails knowing that your cuticles are safe and sound! Pop them under a UV light for just 30 seconds for 10 straight days of a perfect no-chip manicure! The hardest part about this is choosing between the hundreds of color choices they have!
About the Writer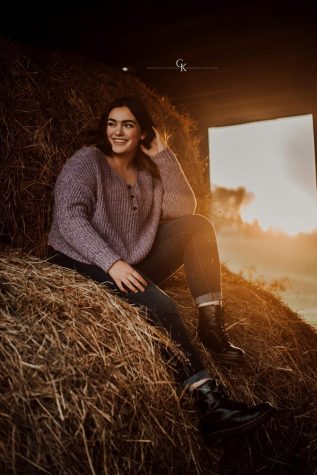 Madison Kovach, Chief Editor
Madison Kovach is a senior and a fourth year journalism student.

Kovach is a member of the school's Library Club, Drama Club, Art Club, Leo Club, and...