Hypoallergenic Mascara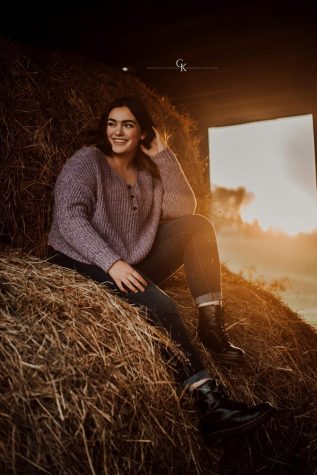 More stories from Madison Kovach
If you are going for that full face or that natural look there is one product you never want to miss; mascara! But, as many find the problem is if you have sensitive eyes not only are you left with full looking lashes but also with red and inflamed eyelids! Here is the underlying problem…your mascara!
"In order to prevent the growth of microbes, any cosmetic product that contains water—like mascara—needs to contain preservatives. Some people are sensitive to preservatives, which can lead to redness or irritation near the eyes," says Elizabeth Geddes-Bruce, MD, board-certified dermatologist at Westlake Dermatology, in Austin, Texas.
Signs that you're sensitive will show up and in around the skin of eyes. You may have dry, flaky eyelids or your eyes may even be watery and red. If that's you, then you should stop wearing eye makeup and mascara until the symptoms completely disappear. You should also consider consulting your doctor who can tell you if you have an infection that needs to be treated. And if you can't remember the last time you bought mascara that may your other problem! This is due to bacteria building up in the bottle and leading you straight to sties or eye infections.
So, here is some tips on how to choose the best mascara for super sensitive eyes.
Experiment with cake mascara. Cake mascara is a formula that populated old Hollywood glam and is a surprising pick for sensitive eyes. Cake mascara is a powder that you moisten and then apply with a brush. The powder appears to be more hygienic because you won't have germs multiplying in your tube. You can always clean the brush as well.
Scan the label. You should always look for the word hypoallergenic on the label of your mascara. It is best to look for a mascara that has the least amount of added allergens. Most people are easily attracted to labels that say "NATURAL", but sadly this term does not mean exactly that! It may not even be suitable for sensitive eyes, so be careful when fully examining your labels.
Not sure where to start? Here are five of the best hyper-allergenic mascaras:
Neutrogena Healthy Volume Mascara. This $7.47 mascara can be bought at your local Walmart and is recommended by Dr. Geddes-Bruce. This Neutrogena mascara has a large brush designed to target every eyelash and coat them evenly. This mascara also includes Almond oil which helps provide an extra dose of nourishment and hydration.
Almay One Coat Thickening Mascara. This $4.97 mascara can be bought from your local Walmart and it is labeled fragrance free and hypoallergenic. It is mixed with Aloe Vera and Vitamin B5 that helps reduce smudging and flaking. This Almay mascara has been tested by ophthalmologists and dermatologists to ensure easy application for those who struggle with sensitivity or those who wear contact lenses. It also has an amazing thickening effect helps your lashes hold a stronger curl for that fluttery falsie look!
Clinique High Impact Mascara. This $19.50 mascara can be bought from any Nordstrom and is known for it's gentle product, and for its fragrance free product and paraben free product. It has also been tested by ophthalmologists and dermatologists and is safe for sensitive eyes and those who wear contact lenses! The brush is known for being super smooth and gentle on the lashes to prevent irritation.
Tarte Lights, Camera, Lashes 4-in-1 Mascara. This $23.00 Sephora mascara is perfect if you want those thick but natural looking lashes! Not only is this Tarte mascara vegan but it is also paraben free, hypoallergenic, and is even suitable to wear with contacts. This formula is known for its B5 Vitamins, Vitamin C, and Rice Bran Wax Lengtheners. It can be bought in either a full size bottle or a travel size for on-the-go easy application!
Neutrogena Healthy Lengths Mascara. This $7.65 Amazon mascara is the perfect buy if you are looking to make your lashes super long! It is known for its rich formula which includes Vitamin E, Olive Oil, and Rice Bran Wax Lengtheners. The brushes bristles are also known for being super gentle and coating each lash to ensure extra length and an even product application. This mascara is perfect if you are striving for those full looking lashes! This mascara is even available in multiple colors such as black, carbon black, and brown!
About the Contributor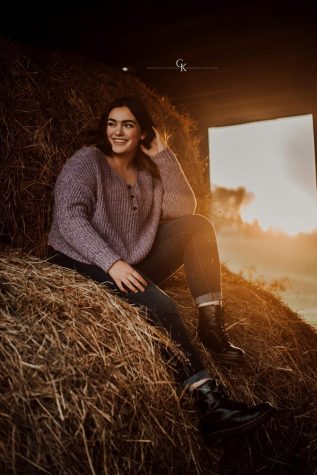 Madison Kovach, Chief Editor
Madison Kovach is a senior and a fourth year journalism student.

Kovach is a member of the school's Library Club, Drama Club, Art Club, Leo Club, and...