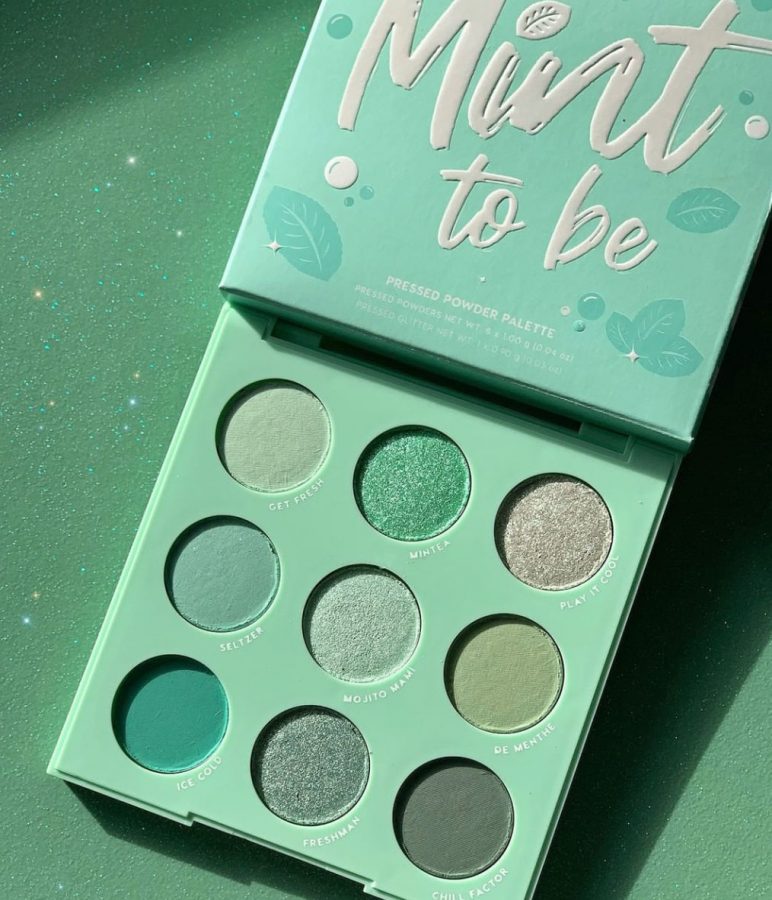 Colour Pop, a well sought-out brand that is not only inexpensive but has flawless products with endless options, has released another to-die-for collection: Mint To Be.
The new Mint To Be collection features the new Mint To Be shadow palette ($12), Matcha Love kit ($14), Double Mint set ($20), Fresher Than U glitter gel ($8), Mint Condition glitter gel ($8), Flux super shock shadow ($6), Mint 4 U ($6), Matcha face milk ($14). If you would like to purchase all the items Colour Pop also launched the Freshly Minted Collection set for $48!
The new Mint To Be shadow palette is a 9 shadow palette that features minty shades in blend able mattes and bold metallic's. This palette will take you from a soft wash of colour to a vibrant dramatic look effortlessly!  Not only is this palette great for multiple looks but it's also 100% cruelty free and vegan!
The Fresher Than U glitter dust is a long wearing glitter packed gel paste that provides ultra intense sparkle with its opalescent teal and blue shifts.
And if none of these products seem like the right fit for you, Colour Pop releases new items almost every single week! Keep your eye out and your wallet open.