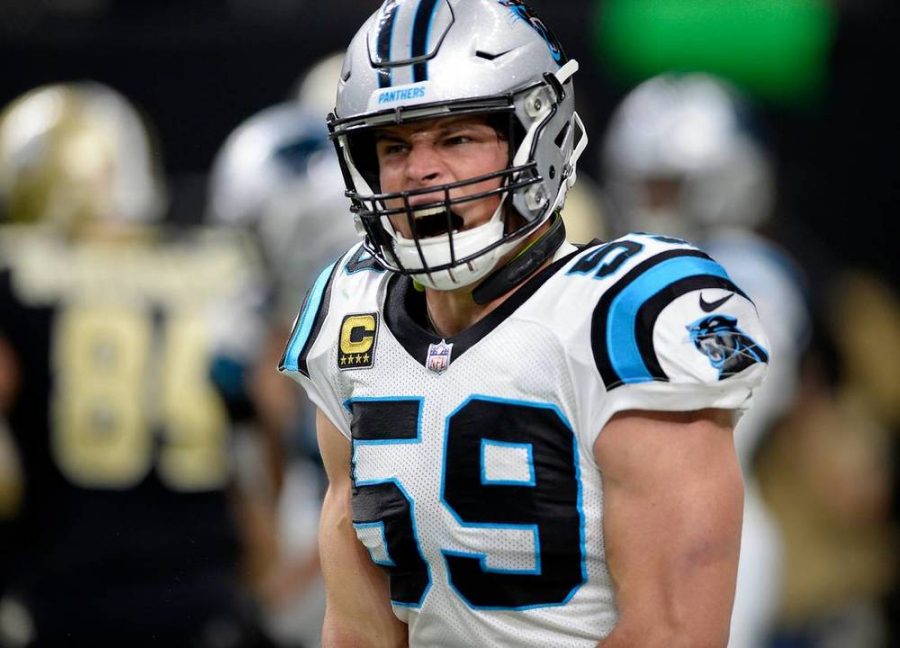 There are few names in football that inspire fear in a runningback. A name that will make you hesitate, a name that is so synonymous with consistency ,raw power and intelligence. One of the names that resonates with this the most is Luke Keuchely. Keuchely has been a force to be reckoned with in his short stay in the league has decided to announce his retirement at the end of the NFL's 100th season.
Keuchely only being 29, he is one of the youngest players to retire from the league without a serious career ending injury taking place. He has often been compared to Patrick Willis in both play style and stats from throughout his years. He is the youngest player to ever receive Defensive Player of the Year(DPOY) in the NFL. Keuchely has also been to the Pro-Bowl seven out of the eight seasons that he has been in the league and making first team all pro in six of those seasons. In those two seasons he didnt make first team all-pro he only bumped down to second team all-pro for those years.
While there was career-ending-injury, he certainly had his fair few when it comes to getting injured. Keuchely was sometimes described as a glass cannon with being such a powerhouse and so fragile at the same time. It wasn't his body that gave out it was his head. He was plagued with concussions all throughout his tenure in the league.
Keuchely will be missed from the linebacker corps for Carolina. He was their best linebacker by far and the team itself has just fallen apart in the previous years with the injury and replacement of Cam Newton at the quarterback position. The only real superstar left on the team is Christian McCaffery who will have to carry the team for the foreseeable future.