Morphe Releases 351 Icy Fantasy Artistry Palette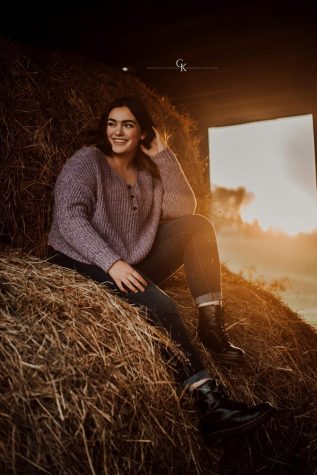 More stories from Madison Kovach
Morphe, a well sought-out brand that is not only inexpensive but has flawless products with endless options, has released another to-die-for palette: 351 Icy Fantasy Artistry Palette.
The new 351 Icy Fantasy Artistry Palette is a 35-pan shadow palette that will change your makeup game forever. The 35 new shadows come in buttery mattes, rich metallic, iridescent shades, and blinging glitters that are the most wearable shades ever. Each color is inspired by cool pastel tones and is going to give you some chills. You can create almost any look for any time of the day!
The 351 Icy Fantasy Artistry Palette retails for $25 and can be bought VIA their website or through Sephora.
The 35 shade names are; ROW 1 :White Out (matte bright white), Snow Glow (shimmering pale gold), Wishful (matte lemon yellow), Flash Freeze (iridescent icy green), Secret Escape (matte blushing pink), So Surreal (iridescent icy pink), Spellbinding (shimmering purple lilac) ROW 2 : Brrr-illiant (ice white silk slip topper), Euphoria (celestial blue silk slip topper), Echo (matte avocado green), Thaw Yeah (shimmering mint green), Chill Thrill (matte mint blue), Into the Blue (matte sky blue), Dreamer (matte vivid lavender) ROW 3 : Get Fresh (matte apricot cream with sparkle), Coral Cloud (matte coral), Soar (shimmering pink coral), Dazed (shimmering green apple), Cold Snap (shimmering steel blue), Below Zero (matte stone gray), Deliver Shiver (matte dusty violet) ROW 4 : Imagine (shimmering blush), Rosy Haze (rose pink silk slip topper), Sky High (matte bubblegum pink), Mystical (holographic green silk slip topper), Starlit (smoky gold silk slip topper), Arcic Abyss (matte storm gray), Holothermia (shimmering electric purple) ROW 5 : Hush (matte taupe), Fierce Flurry (shimmering champagne), Avalanche (shimmering dusty mauve), Cosmic Cool (shimmering silvered purple), Frostbright (silver glitter), Black Ice (shimmering blue gunmetal), and Charmed (shimmering dark chocolate).
But, if this palette doesn't seem like it fits your dreamy needs, Morphe has over a hundred different options with even more coming! #Morphebabes
About the Writer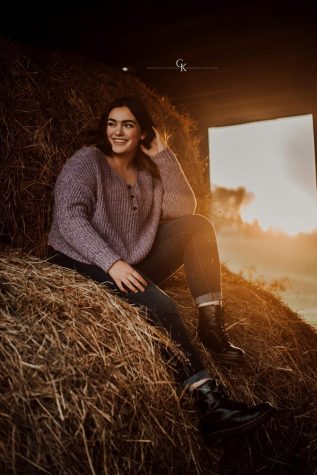 Madison Kovach, Chief Editor
Madison Kovach is a senior and a fourth year journalism student.

Kovach is a member of the school's Library Club, Drama Club, Art Club, Leo Club, and...