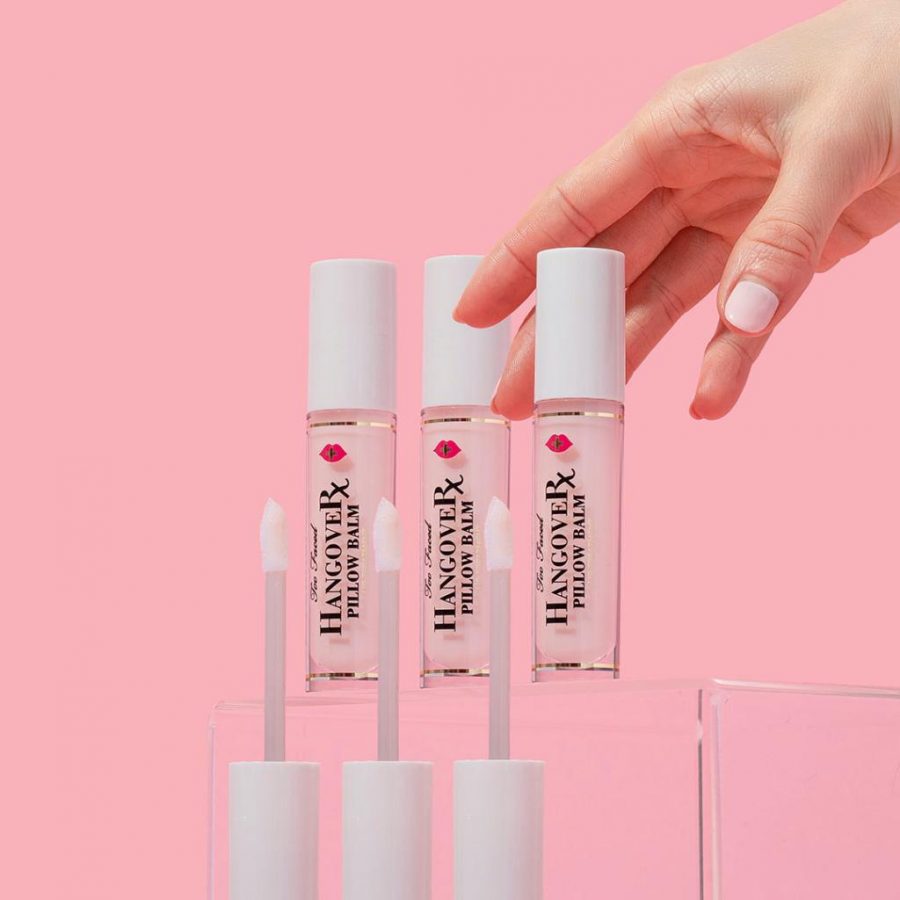 Too Faced, a makeup company that has been changing the game for years recently released their Hangover Pillow Balm Lip Treatment
Too Faced is a boutique brand that is inspired by the love of Paris, unabashed girliness, and the trans formative power of cosmetics. Too Faced has grown into a leader in the beauty industry, creating innovative cruelty-free cosmetics that women love to wear. Too Faced was born in 1988 with a dream to empower women! The founders and creators, Jerrod Blandino and Jeremy Johnson, have since then continued their vision to create a makeup line celebrating individuality and injecting joy back into an industry that has become rigidly led by rules, not fun.
The Hangover Pillow Balm Lip Treatment is an ultra-hydrating and nourishing lip treatment infused with mineral-rich stardust. This luxuriously rich and creamy balm is infused with minerals sourced from real falling stars and a nourishing complex of fruit oils, conditioning butters, coconut water and plumping hyaluronic acid for pillowy soft, ultra hydrated, replenished lips.
The Hangover Pillow Balm Lip Treatment replenishes your lips with intense hydration, creates a moisturizing barrier that prevents lips from drying out, leaves your lips feeling smooth/soft and plumped with moisture, and leaves a healthy-looking sheen on your lips!
The Hangover Pillow Balm Lip Treatment retails for $21 VIA the Too Faced website and is 6.5 G (.22oz). This lip treatment goes great with Too Faced's Hangover Pillow Cream. Hangover Good to Go Moisturizer, Hangover Good in bed Hydrating Serum, and the Hangover Wash the Day Away.