Snacking on Scones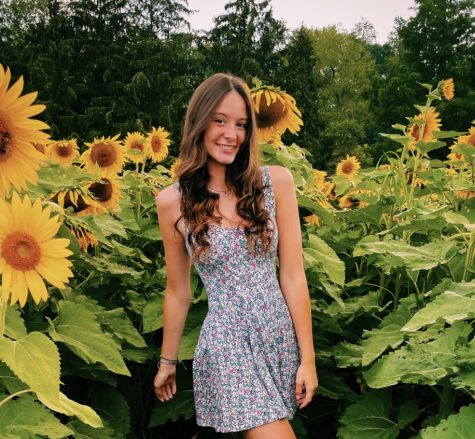 More stories from Maci Marion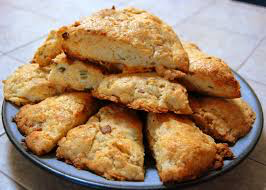 A scone is a baked dessert that is normally made with wheat or oatmeal. A scone is normally sweetened or flavored with a glaze topping. The glaze on a scone is normally egg wash, but scones can also be glazed with different icings to make them more sweet.
Scones are normally linked to Scotland, England, or Ireland but no one knows where they were really originated from. A Scottish poet named Gavin Douglas was the first to ever write anything about a scone from 1513. The name of the scone originates from the Scottish word 'bannock'. 'Bannock' means a type of bread made from wheat flour.
Ingredients needed to make scones are 3 cups all-purpose flour, ½ cup white sugar, 5 teaspoons baking powder, ½ teaspoon salt, ¾ cup butter, 1 egg, beaten, 1 cup milk. Scones can be made with many different fillings such as different fruits, cheeses, or candy's. Scone fillings that are most common are chocolate chip scones, garlic Parmesan scones, pineapple scones, and snicker doodle scones. Scones also can be made into different shapes because of how they are made. Many people will make heart scones, star scones, or different shaped cones for different events.
Scones are great treats for events because they can be made just like cookies, so people can make multiple at a time. Also many people sell them at bake sales because they are an easy treat to make and a lot of people favor them. Scones are a delicious treat for you and your family and friends to enjoy.
About the Writer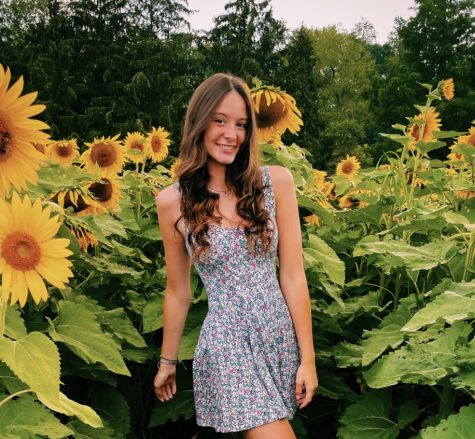 Maci Marion, Editor
Maci Marion is a junior and a third year journalism student.

She participates in golf and serves as Editor-in-Chief for the Rocket Reporter. She is...