NFL Draft Day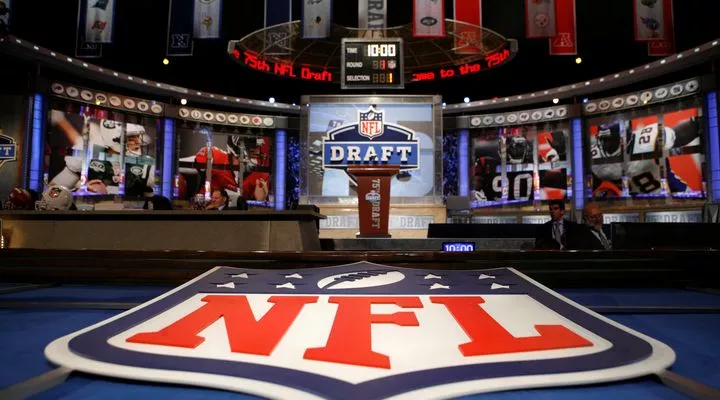 The NFL draft is a sport wide known event that takes place over 3 days and 7 rounds. Everyone tries to figure what team will pick who. Some teams have really good drafts and others have horrible drafts. The college players anxiously wait for an NFL team to call them and pick them.
That Carolina Panthers have the first pick and they selected quarterback Bryce Young. He played for Alabama Crimson Tide. The Houston Texans had the second and third overall picks and they selected quarterback CJ Stroud and edge rusher Will Anderson Jr. CJ played for Ohio State and Will Anderson played for Alabama. The Indianapolis Colts had the 4th pick and they took quarterback Anthony Richardson out of Florida. The Seattle Seahawks were pick 5 and they took corner back Devon Witherspoon out of Illinois. The Arizona Cardinals were up next and they selected OT Paris Johnson Jr out of Ohio State. The seventh pick was the Las Vegas Raiders and they selected edge rusher Tyree Wilson out of Texas Tech. The eighth overall pick was held by the Atlanta Falcons and they selected RB Bijan Robinson out of Texas. The Philadelphia Eagles had the ninth pick and they selected DT Jalen Carter out of Georgia. To wrap up the top 10 the Chicago Bears selected OT Darnell Wright out the University of Tennessee.
The first round is normally the most important round of the draft but nothing is more comical than Mr. Irrelevant. Mr. Irrelevant is the very last pick in the draft and they get to go on a vacation with family and get special treatment by the NFL due to you being the last pick of the draft.