Califorina Chrome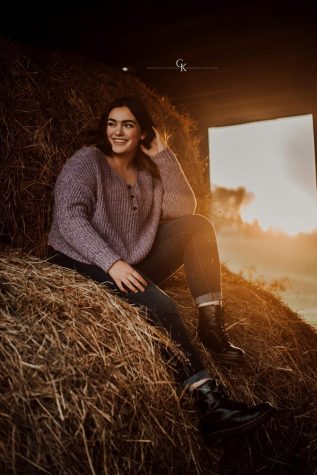 More stories from Madison Kovach
It was only before last weekend, when only two horses, John Henry and Native Dancer, had won two nonconsecutive "Horse of the Year" titles from the Eclipse Awards, this award ceremony is the American Thoroughbred Racing industries most "prestigious" awards gala. Now, one spectacular horse, California Chrome, joins the two other horses in that category.
"Chrome has put forth a great career since his start up in 2014," senior Sydney Kovach said, "Him winning this award for the second time is amazing, knowing how hard it is to even win it once, doing it twice is amazing. Although seeing another horse win would have been nice too, Chrome's win with this award is great."
The start of Chrome's legend became something in the year 2014; this is the year in which Chrome won both the Kentucky Derby and the Preakness Stakes. Although he did win both these races, he failed to be crowned the Triple Crown winner. 2014 was also the year when Chrome was announced the winner of the "Horse of the Year" award, the Thoroughbred Racing industry caught their eyes caught on him and decided he was a good fit for the award.
Freshman Zack Gamble said, "California Chrome has won many races. Such as: the Kentucky Derby, the Preakness Stakes, and the 2016 Dubai World Cup. Winners of the "Horse of the Year" award should be horses like Chrome, one's that have won big races and accomplished many great things. Winning an award so great is a tremendous accomplishment and I praise him for being able to hold the title of winning it twice."
Although the year of 2014 was glamorous for Chrome, the year 2015 was a hard year for California Chrome. Many race horse owners would have thought to retire a "stallion of his caliber to stud duties" and invest in a new race horse. But, owner of Chrome did not think the same; instead he gave Chrome a year to rest, then starting back up in the year 2016, Chrome made a great comeback.
"It is really an honor", under trainer Art Sherman said. "People don't realize how hard that is to be Horse of the Year, and I appreciate it. It gives me a chance to say, 'Wow". I got the Horse of the Year trophy when he won it last time we were here. It's a gorgeous trophy. This will be another one in my trophy case. It's been filled up pretty good by Chrome, I can tell you that."
An under trainer by the name of Art Sherman and Chrome's jockey, Victor Espinoza, won the 2016 Dubai World cup. This win made earned Chrome the title of being the "top earner" of North America Thoroughbred racing history. And although Chrome did not win the 'Breeder's Cup Classic" he still managed to win the majority of the votes in the "Eclipse Awards". Chrome had earned a total of 202 "Horse of the Year" votes; this was an amazing thing, seeing as to how 2016 Breeder's Cup winner, Arrogate, only got 40.
"The peak of these horse's popularity would be in their final years because people have had enough time to become familiar with who they are and how brilliant they are, and what amazing personalities and characters they are," said the manager of Juddmonte, Garrett O'Rourke. "That's what California Chrome has created, and we all admire what a magnificent specimen he is."
Chrome has created many great things, for not only him, but his rider too. Chrome's wins and performances in races helped in a big way with rider Victor Espinoza's career too. Espinoza was noted to be an "aging rider from Mexico who was long past his prime". Finding a mount with this description is hard to come by, but Chrome's great career helped Espinoza to find another mount on another great horse, American Pharaoh! It was said that Chrome will race in the Kentucky Derby, as he is getting prepared for it now, the 2017 Kentucky Derby will take place on May 5th. Make sure to tune in and watch for California Chrome.
About the Writer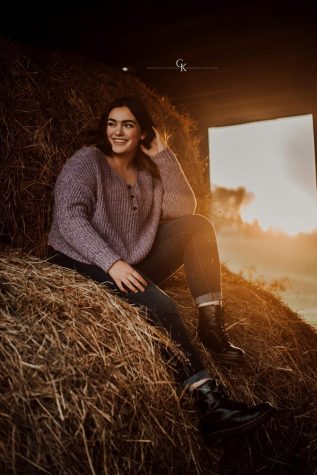 Madison Kovach, Chief Editor
Madison Kovach is a senior and a fourth year journalism student.

Kovach is a member of the school's Library Club, Drama Club, Art Club, Leo Club, and...