JM Band Places Second at Buckwheat Festival Parade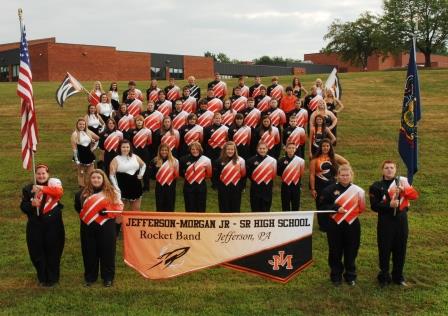 The Rocket Band traveled to West Virginia on Thursday, September 24,  to participate in the Buckwheat Festival Firemen's Parade. The band took second place with 83 points playing "Aztec Fire," a Latin piece which features the trumpet section. Carmichaels Area High School took first place scoring a total of 85 points. Southern Garrett of Oakland, Maryland took third place with a score of 61 points.
Fred Clark noted that the band increased their parade score by 21 points.  A previous score of 61 points at the Coal Queen Parade improved to 83 at the Buckwheat Festival. "We were complimented on both the brass and percussion sections and for having a loud sound."
The Rocket Band will next perform at the Waynesburg Veterans Day Parade on Saturday, November 7.