Brandon's Dad Visits Students of Jefferson-Morgan
Hang on for a minute...we're trying to find some more stories you might like.
On Thursday, May 2nd, the students of Jefferson-Morgan high school were visited by Brandon's Dad.
The speaker, Brandon's Dad, was brought in by the SADD Club to help raise awareness for drunk driving since prom was being held on Saturday, May 4th.
Brandon's Dad, Vernon Hilyer, shares a true life story about his son's fight with alcohol and the effects his choices had on everyone who knew and loved him. Brandon was an all around American kid that was full of life, but alcohol impaired his control and eventually robbed him of life. Now, Vernon serves a "life sentence" due to his drinking and driving. Vernon's life sentence is not one that is behind bars, but a life full of sadness and emptiness. He shares many things about Brandon's drinking world, both in high school and in college that most can relate to. Vernon's true life story has had a life changing effect on many people.
Some important quotes from Brandon's Dad's presentation are, "It's a phase; Most kids grow out of it, Brandon will never see 22", "If a police officer pulls you over for suspicion of DUI, you need to thank them for possibly saving your life".
If you are interested in Vernon's program and would like to help him impact more lives by delivering a presentation to your group or organization, or if you would just simple like to get more information visit Vernon's DUI website, or visit his Facebook page at "Brandon's Dad".
The students of Jefferson-Morgan would like to thank the SADD Club for bringing in Keynote speaker, Brandon's Dad.
About the Writer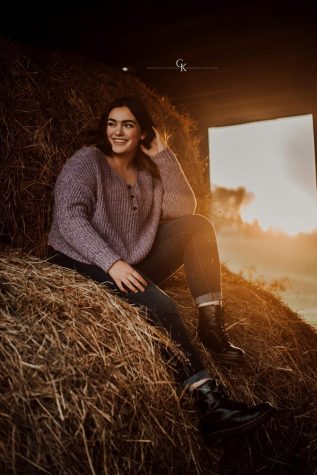 Madison Kovach, Chief Editor
Madison Kovach is a senior and a fourth year journalism student.

Kovach is a member of the school's Library Club, Drama Club, Art Club, Leo Club, and...