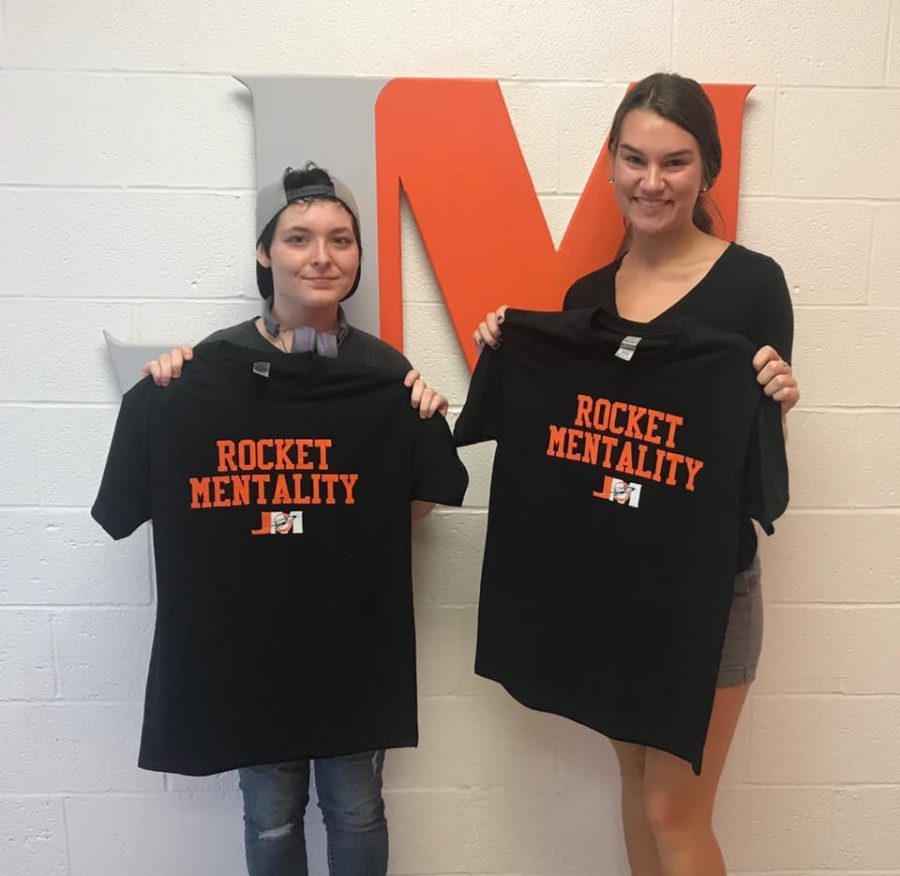 Seniors Haley Grose and Payton Wright were the third winners of the JM "Rocket Mentality" T-Shirts.
Having a Rocket Mentality means that a student or staff member shows: personal responsibility, respect, integrity, determination, and excellence.
Haley Grose won the Rocket Mentality because she is always caught helping a student in need during a difficult time.
Payton Wright won the Rocket Mentality for being a school leader and taking the initiative to help staff an peers without being asked.
Thank you to the sponsors of the shirts: Jefferson Hotel, PA State Rep. Pam Snyder, Robinson Auto Detailing, Ultimate Lockdown Hammer Inc., BeeGraphix, Peace at Home, and Riemer Contracting.