Women's March On Pittsburgh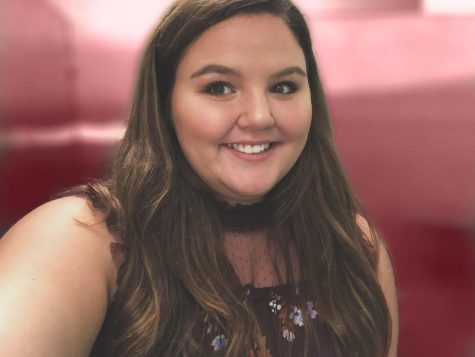 More stories from Makayla McNett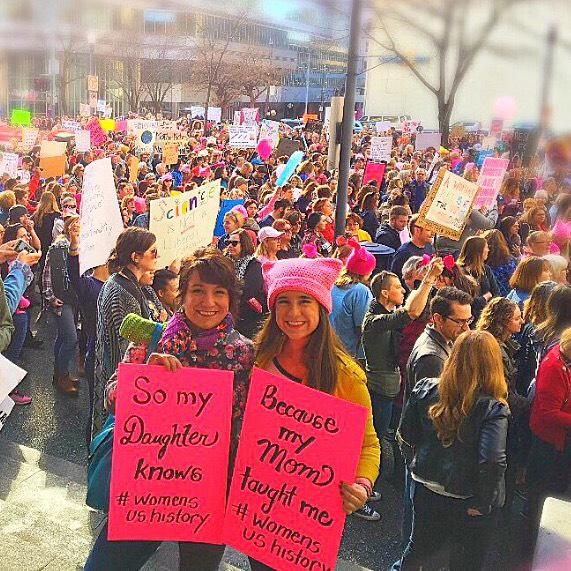 Thousands of people gathered in the streets of downtown Pittsburgh on Saturday, January 21, 2017, to march for women's rights. Around 11:00 a.m. there was a rally held at the City County Building. About 25,000 people participated in the march.
Marchers supported many sayings on shirts such as "Nasty Woman." Others also held handmade signs reading things such as, "My body, my choice." The people who attending raised concerns about a variety of issues.
"We stand with women is solidarity. You don't have to be a woman to believe in women's rights,: Dan Hackett said, according to CBS Pittsburgh. "It's my hope that Donald Trump does not roll back a lot of the progress we have made over the years."
In East Liberty, another several hundred people gathered together for a similar march. These events, though local, are just a part of of the Women's Marches taking place all over our nation. The Women's March on Washington, which took place in Washington D.C. on Tuesday morning, was the march that inspired all of the other events.
Senior Emma Frank attended the march in Pittsburgh. "We marched because we are women who wanted to come together with other women (and men!) to celebrate our similarities and differences and to move forward in our quest for equality," said Frank. "The women's March symbolized the strides that women have made over the years and served to preserve the memory of what women in history went through to get us the rights that we have today.
The Women's March on Washington D.C. was said to be, according to Pitt News, "The largest of many massive international actions against Trump's policies and rhetoric, half a million people hoisting handmade signs, gathered in the streets surrounding the National Mall."
"The experience was so overwhelmingly amazing! There were so many people, men, women, and children alike, who unified that day to convey a message of the strength of women," said Frank. "It really made me appreciate what women in history have done, and it made me realize that without strong women like Susan B. Anthony and Elizabeth Cady Stanton, I, as a woman, would not have a lot of the freedoms that I have, today. It was really heart-warming to see so many people come together to celebrate women like that."
Many family members and friends marched together to support one another. Sons and daughters marched with their mothers, and brothers marched with their sisters, all for one common goal. Frank marched with her mother, and when asked how this affected her experience she responded, "This event was even more special because I got to share it with my mom. My mom is the one who taught me how strong and courageous a woman can be, even in difficult situations, and I think that the two of us marching in the streets of Pittsburgh to illustrate the strength of women was a real symbol of our relationship and all the lessons that she has taught me over the course of my life."
Though Frank, and many others, participated in the marches all over the nation, many women watched from home. "The Women's March made my little heart burst with so many good emotions. I was so amazed when I first witnessed it on Twitter and the news. I'm just so proud to be a woman in this moment in time," said Tyler Woolen.
The Women's March brought so many issues to attention and expressed the opinions and views of women everywhere. It will go down in history as something that will never be forgotten.
About the Writer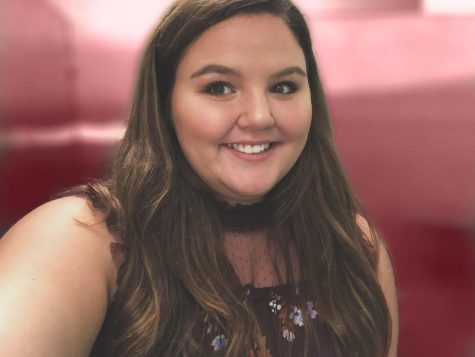 Makayla McNett, Editor-in-chief
Makayla McNett is a senior and a fourth year Journalism student.

She is captain of the Jefferson-Morgan Varsity Cheerleading Squad, President of the...