Rockets on the Road to Mapletown.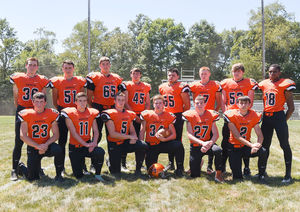 On Friday, October 3, the Rockets had a tough loss against the Bentworth Bearcats.
Joe Headlee finished Friday with 216 yards on 20 carries and two touchdowns. Trevor Kniha scored one touchdown, rushing for 87 yards on 17 carries. The final score was 41-20.
The Rockets travel to Mapletown for a 7:00 game on Friday, October 9. The Maples are coming off a 58-24 victory over the Avella Eagles.
Come out and show your support for the Rockets.