Zack Gamble – Athlete Biography
Hang on for a minute...we're trying to find some more stories you might like.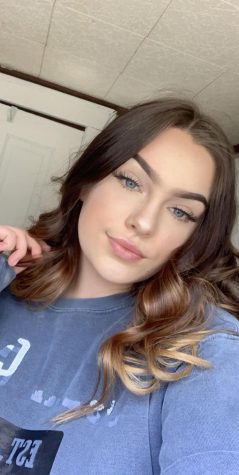 More stories from Madison Kovach
Zack Gamble is a freshman and a member of the varsity baseball team.
Although Gamble has been playing baseball for 11 years, this is Gamble's first year playing for the varsity team. This season he is number 3 on the field.
"I am a pitcher, left fielder, 2nd baseman, and a catcher. Most people think that the more the coach moves you around the field then the worse you are, but I don't think that," said Gamble. "I am happy no matter where he puts me because I love being on the field no matter what. Also as I have gotten older, I have noticed that the skill level has grown more, but no matter how hard it is it will always be my favorite," added Gamble.
With all the different positions Gamble takes on, each one has a different thing they need to accomplish.
"At left field I back up 3rd base and obviously catch the ball if it comes to me. At 2nd base I get throws to second from the catcher to try to tag out a runner who is stealing and field my position," said Gamble.
Gamble has a lot to remember on the field, but he pulls it off with the help of two other teammates, Ike Dean and Eli Rafail.
"I  look up to Ike and Eli. They're great players, and they teach me a lot for all my positions." said Gamble.
Gamble has some big wishes and hopes for his first year on the team. As a freshman, the world of sports comes blasting at you; the cheering fans, the big accomplishments, new team mates, and of course the heat of the game. He can accomplish it all and still hopes to accomplish his two goals for the 2017 season; lettering and making it to the play offs.
"Well, I always have a goal for each game, but I have two for this over all season. I really want to make it to the play offs, it would be an amazing experience for me and a great thing for the seniors, " said Gamble.
Another goal he has is to letter. This is something he would like to accomplish and be able to put on my letter's man jacket.
About the Writer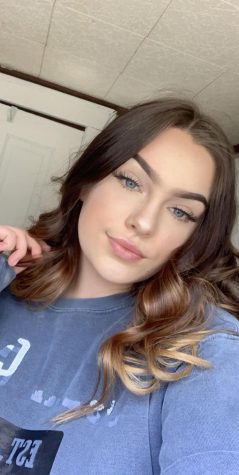 Madison Kovach, Chief Editor
Madison Kovach is a senior and a fourth year journalism student.

Kovach is a member of the school's Library Club, Drama Club, Art Club, Leo Club, and...