Jamie Lawrence – Athlete Biography
Jamie Lawrence is a sophomore and outside hitter/back row player for volleyball.
Some advice Jamie offered about hitting the volleyball in the right spot is "look for holes in the court; if the defense is scrambled we have a weak spot, usually their worst spot."She always finds this technique very helpful. It is always used in every game she plays. It definitely keeps the motion going throughout the game and the hit is right on.
Jamie has played volleyball for four years. She likes playing on varsity because it's more of a challenge playing better teams. It makes it more difficult but yet fun at the same time. She also likes playing on JV because it's fun for her to hit. It's less of a challenge compared to playing on varsity.
Jamie believed the team this year compared to last year was a lot smaller. She said, "We lost our 3 seniors and only got two freshmen so we're definitely smaller but I think we have a shot with section championship." Losing the seniors was a big part of the team becoming smaller.  It actually made the team have a better bond with the each other.
Good luck to Jamie and her team this season.
About the Writer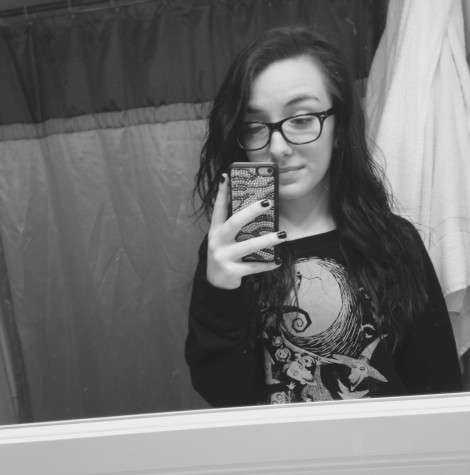 Hayley Palone, Editor
Hayley Palone is a junior and a second year Journalism student.

Hayley likes to play Xbox, spend time with friends, fish, and she is always up to do...