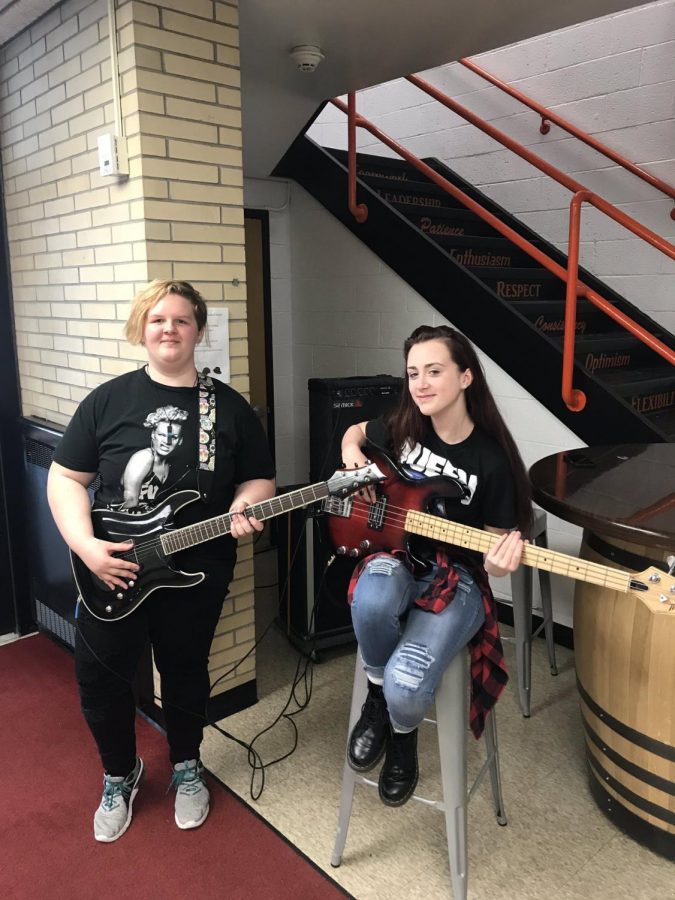 Yearbook Staff
Students Madelynn Rishell and Makenna Nichols played guitars during lunch at JM on Monday.
They performed multiple solos as well as a few duos during the lunches. They played rock songs like "Animal I Have Become" by Three Days Grace and "Master of Puppets" by Metallica.
These students have also been asked if they would also perform for the JM Fresh Prince contest. They will perform the music to various songs while the contestants lip sync for the title of "Fresh Prince of JM" or "Fresh Prince of JM Jr.".