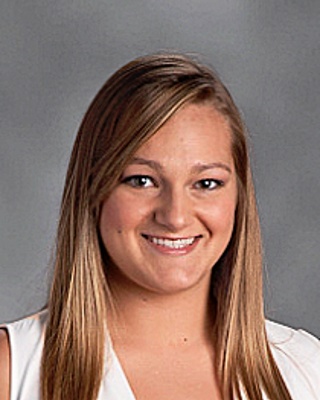 Erin Sullenbarger is a senior and second year Journalism student.
Erin is a part of the Jefferson Morgan basketball team as well as Leo Club and Drama Club.
Erin enjoys spending time with her family and friends, going on vacation, and shopping. After she graduates she plans to further her education to major in Occupational Therapy.
Erin Sullenbarger, Editor
Aug 29, 2016
Jun 20, 2016
May 26, 2016
May 20, 2016
May 18, 2016

Senior Year Countdown

(Story)

May 16, 2016
May 11, 2016

Pittsburgh at Night

(Story)

May 04, 2016
Apr 29, 2016

Cruising Down the Atlantic

(Story)

Apr 22, 2016
Apr 20, 2016
Apr 20, 2016
Apr 15, 2016
Apr 14, 2016

Chris Dugan Memorial Field

(Story)

Apr 13, 2016

April Shower Bring May FLowers

(Story)

Apr 13, 2016
Mar 22, 2016
Mar 16, 2016

Spring has Sprung

(Story)

Mar 09, 2016
Mar 08, 2016

Economic Survival Game

(Story)

Mar 02, 2016

The City of Bridges

(Story)

Feb 26, 2016

Window Renovation

(Story)

Feb 24, 2016

Pittsburgh at Night

(Story)

Feb 19, 2016
Feb 17, 2016
Feb 16, 2016

Shrek is Coming to Jefferson-Morgan

(Story)

Feb 10, 2016
Feb 03, 2016
Jan 28, 2016

Michael Pochron – Athlete Biography

(Story)

Jan 27, 2016
Jan 25, 2016
Jan 13, 2016
Jan 06, 2016

A New Year is Here

(Story)

Dec 16, 2015

Cheery for Christmas Break

(Story)

Dec 16, 2015
Dec 02, 2015
Dec 02, 2015
Dec 01, 2015
Nov 18, 2015
Nov 13, 2015
Nov 11, 2015

Freedom is not Free

(Story)

Nov 05, 2015

Erin Sullenbarger – Editor

(Story)

Nov 04, 2015
Oct 29, 2015
Oct 20, 2015
Oct 12, 2015

Camryn Dugan Crowned 2015 Homecoming Queen

(Story)

Oct 05, 2015

Energy Corporation of American Sponsors Challenge Program

(Story)

Sep 24, 2015

Makenna Kramer – Athlete Biography

(Story)

Sep 16, 2015

McKenna Kramer – Athlete Biography

(Story)

Sep 14, 2015

Janessa Willis – Athlete Biography

(Story)

Sep 14, 2015

Breann Newhouse – Athlete Biography

(Story)

Sep 14, 2015

Brittany Broadwater – Athlete Biography

(Story)

Sep 14, 2015

Maria Christy – Athlete Biography

(Story)