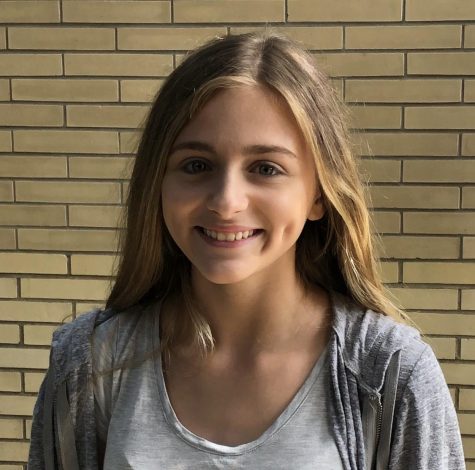 Isabelle Tedrow  is a freshman and a first year Journalism student.
Isabelle loves to dance. She is on the dance competition with For the Love of Dance studio in Carmichaels.
Her hobbies include fishing, camping with her family, and going outside.
Tedrow loves 80's and 90's music like Queen.
After school, Isabelle hopes to attend Ohio State University to study zoology with the hope to help endangered animals.
Isabelle Tedrow, Contributor
May 06, 2019
Apr 23, 2019

New Grade Scale is A+

(Story)

Apr 10, 2019

Sleeping Hacks for Students

(Story)

Mar 25, 2019

Art Club Visits Mattress Factory

(Story)

Mar 21, 2019

Tickets on sale for JM 2019 Black & Bling Prom

(Story)

Mar 15, 2019

AP Fee Reduction Pilot Program

(Story)

Mar 06, 2019

Girls Cardio Lifting Begins March 12

(Story)

Feb 26, 2019

Cheerleaders Sell Candy Grams

(Story)

Jan 17, 2019

Liam Ankrom – Athlete Biography

(Story)

Jan 17, 2019

Cameron Cernuska – Athlete Biography

(Story)

Sep 18, 2018

Isabelle Tedrow- Contributor

(Story)