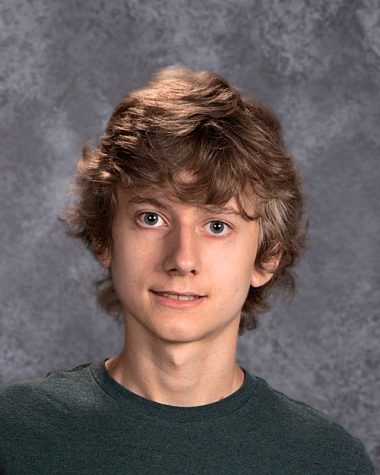 Luke Bates is a sophomore and a first year journalism student.
He participates in the JM marching and concert band as a clarinet player. He serves as an editor for the Rocket Reporter.
His hobbies and interests includes programming, and working with computers in general. He also likes to make art as well, and his favorite subject includes math.
Luke Bates, Contributor
Mar 27, 2018

Can Students be Educated using Phones?

(Story)

Mar 15, 2018

Do Apps Help, or Are They Just a Waste of Our Time?

(Story)

Mar 12, 2018

Pep Rallies – They aren't Always Perfect

(Story)

Jan 29, 2018

Jared Murray – Athlete Biography

(Story)

Jan 24, 2018

Shelby Burkett – Athlete Biography

(Story)

Dec 18, 2017

The Pep Band is Back

(Story)

Dec 18, 2017

The Good that Happened and the Good to Come

(Story)

Dec 05, 2017

JM Marching Band Performs at Waynesburg Christmas Parade

(Story)

Oct 25, 2017

Is Daylight Saving Time Really That Great?

(Story)

Oct 25, 2017

Randi Agnew – Athlete Biography

(Story)

Oct 18, 2017

A Favorite Fall Memory

(Story)

Oct 11, 2017

Shelby Burkett – Athlete Biography

(Story)

Oct 02, 2017

Tyler Wilson – Athlete Biography

(Story)