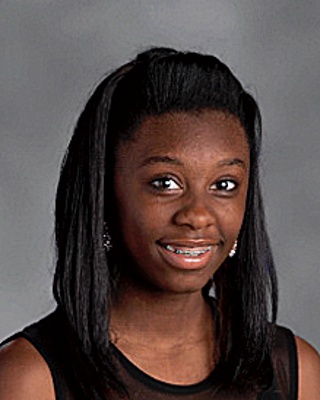 Ayanna Davis is a sophomore and a first year Journalism student.
Ayanna Davis is a member of Little Zion Baptist Church. She runs track and plays basketball.
Some of her hobbies and interests are singing, dancing and playing basketball. Ayanna Davis likes to spend time with her family and hangout with her friends.
Ayanna Davis, Contributor
Jun 20, 2016
May 24, 2016
May 10, 2016

Most Harmful Emotion

(Story)

Apr 26, 2016

Taking School Serious

(Story)

Apr 19, 2016

Emma Frank – Athlete Biography

(Story)

Apr 18, 2016

Sydney Kovach – Athlete Biography

(Story)

Apr 11, 2016
Mar 15, 2016

Government Rights

(Story)

Mar 01, 2016
Feb 19, 2016
Feb 05, 2016
Dec 10, 2015
Dec 09, 2015

Favorite Christmas Memory

(Story)

Dec 08, 2015

12 Days of School

(Story)

Dec 02, 2015

Best Way To Spend A Snow Day

(Story)

Nov 23, 2015

Tristian Yeager – Athlete Biography

(Story)

Nov 20, 2015

Kedar Davis – Athlete Biography

(Story)

Nov 16, 2015
Nov 05, 2015

Ayanna Davis – Contributor

(Story)

Oct 29, 2015

What Teachers Should Know

(Story)

Oct 07, 2015

Perspective Matters

(Story)