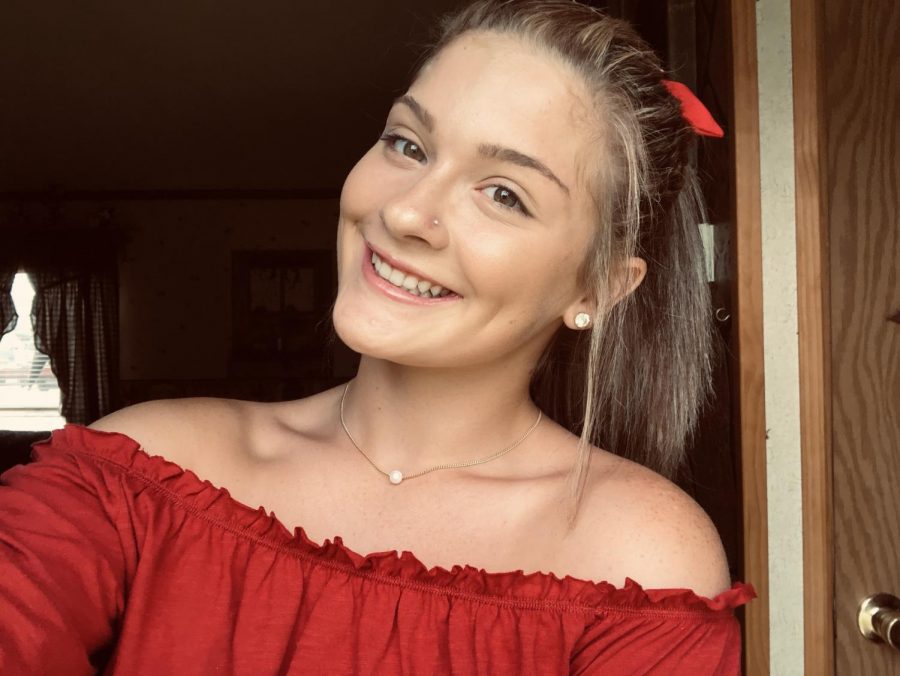 Madelyn Reeves is a sophomore and a first year Journalism student.
Reeves serves as a contributor for the Rocket Reporter. She has been a three sport athlete for the past two years. She plays volleyball, softball and basketball.
In her free time, Reeves enjoys shopping, hanging out with friends and singing.
Madelyn Reeves, Contributor
May 16, 2019

Lady Rockets Make it to Quarterfinals

(Story)

May 10, 2019

Tips For Getting Things Done

(Story)

Apr 29, 2019

Bullying Needs to Be Taken Seriously

(Story)

Apr 29, 2019

Savannah Kramer – Athlete Biography

(Story)

Apr 29, 2019

Savanah Clark – Athlete Biography

(Story)

Apr 29, 2019

Madelyn Reeves – Athlete Biography

(Story)

Apr 15, 2019

Track Season has Begun

(Story)

Apr 08, 2019

Healthy Hair Tips

(Story)

Mar 21, 2019

Third Nine Weeks Closes

(Story)

Mar 14, 2019

High School Softball Hosts First Scrimmage

(Story)

Mar 07, 2019

Jefferson-Morgan Competes in Pennsylvania Science Olympiad's Southwest Regional

(Story)

Mar 01, 2019

JM Money Drive Ending Soon!

(Story)

Feb 25, 2019

Jefferson Morgan's Academic Team Record Lands Them a Spot in Playoffs

(Story)

Feb 14, 2019

JM Student Council Participates in Kickball Tournament to Help Benefit Colby's Stars Foundation

(Story)

Feb 07, 2019

Rockets Close Season with Away Game at California

(Story)