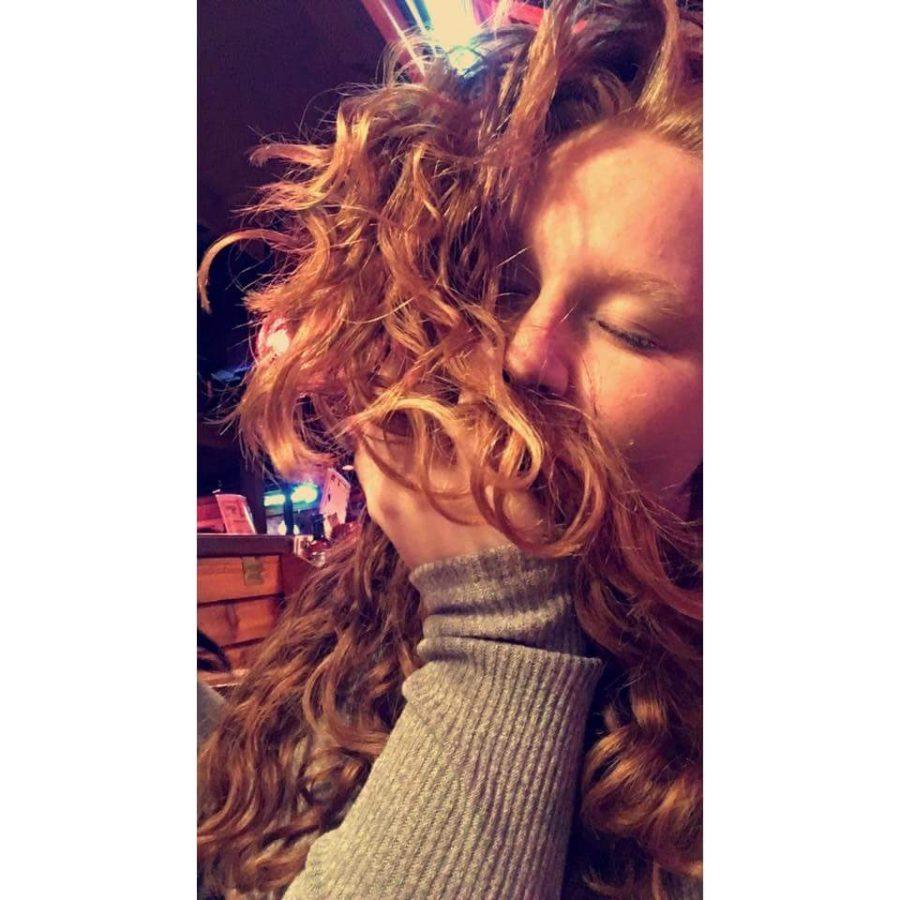 Morgan Spencer is a senior and a second year Journalism student.
Morgan works her life away and is a full time student. She loves animals and school. DIY videos is another thing she loves to do and spends time with her brother and family.
She also enjoys going camping, sitting in the hot tub, going to concerts or hanging out with her friends.
Morgan Spencer, Contributor
May 24, 2017

My high school experience

(Story)

May 19, 2017

Iconic movie now iconic book

(Story)

May 16, 2017

Walk for Mon Valley

(Story)

May 05, 2017

Getting ready for Prom

(Story)

Apr 26, 2017
Apr 25, 2017

Sign up to walk for relay!

(Story)

Apr 21, 2017

A program for making friends

(Story)

Apr 19, 2017

TV show or real life?

(Story)

Apr 07, 2017
Apr 06, 2017

Tyler Woolen – Athlete Article

(Story)

Apr 05, 2017
Apr 04, 2017

Game of Life Shirts on Sale Now

(Story)

Mar 23, 2017

On the Hunt for A New Thriller?

(Story)

Mar 23, 2017

Mexico Stealing from the U.S. for Payback?

(Story)

Mar 23, 2017

Protection Order Being Replaced With President in Office

(Story)

Mar 23, 2017

Protection Order Is Officially Done

(Story)

Mar 15, 2017

Risk It All to Fix Your Mistakes?

(Story)

Mar 08, 2017

Marley & Me or a Man's Best Friend?

(Story)

Feb 15, 2017

JK Rowling and Harry Potter

(Story)

Feb 09, 2017

The Future of Obamacare: Better or Worse?

(Story)

Feb 08, 2017

Reading can actually help with your education? Say what!

(Story)

Feb 01, 2017
Jan 25, 2017

New series to read? Check it out

(Story)

Jan 18, 2017

Elie Wiesels Noble Peace Prize book

(Story)

Jan 17, 2017

Leslie White – Athlete Biography

(Story)

Jan 17, 2017

Savannah Saesan – Athlete Biography

(Story)

Jan 17, 2017

Erin Confortini – Athlete Biography

(Story)

Jan 12, 2017
Jan 11, 2017

Need a new book to read? check this out!

(Story)

Dec 15, 2016

Toy Drive at Elementary

(Story)

Dec 14, 2016

Books: Friend or Foe?

(Story)

Dec 07, 2016

Planning Guide to Holiday Fun

(Story)

Dec 01, 2016
Nov 23, 2016

Facebook and Snapchat competing?

(Story)

Nov 18, 2016

Opinions On the Election

(Story)

Nov 16, 2016

Drones to soon be charging while flying

(Story)

Nov 09, 2016
Nov 09, 2016
Nov 09, 2016

Foreign Language Fun

(Story)

Nov 02, 2016

Christmas Already?

(Story)

Oct 26, 2016

Trick or Treating

(Story)

Oct 19, 2016

Celebrity Lives: Public or Private?

(Story)

Oct 18, 2016
Oct 14, 2016

Have you taken your SAT's?

(Story)

Oct 12, 2016

Life of Pi an Inspiring Novel

(Story)

Sep 28, 2016

Samsung Recalling Galaxy Note 7s

(Story)

Sep 23, 2016

Eli Rafail – Athlete Biography

(Story)

Sep 23, 2016

Jacob VanDivner – Athlete Biography

(Story)

Sep 21, 2016

Self-Driving Cars Coming To Uber Soon

(Story)

Sep 14, 2016

Bermuda Triangle Theories

(Story)

Sep 07, 2016

Sleep Deprivation and the affect it has on high school students.

(Story)