Family Tradition
Every year on Christmas Eve the Palone's throw a little get together party. On Christmas Eve we all go over to my grandparents for a dinner and giving out presents. It has become a huge tradition for the last 5 years. My grandmother makes ham, mash potatoes, yams, stuffing and anything else you can think of. Then the other family members bring their own dish if they really want to. My dad makes his homemade punch which is amazing. He tops it off with frozen strawberries as ice cubes. That's my favorite part about the punch. My great grandmother also makes the desserts since she is the best cook in the entire family. She makes these cookies that are unbelievably amazing. She also makes like 3 different kinds of cakes and pies. After all that wait the whole family eats till they can't stop. My pap will always go on and on about how the economy is so bad and the conversation never ends. When the family is done eating we all go downstairs and just enjoy each other's company. Each of the family can bring gifts to give out to each other. We seem to always watch home alone every year together. It's just a tradition we have started and still continue to do. It really has brought the family closer over the years.
About the Writer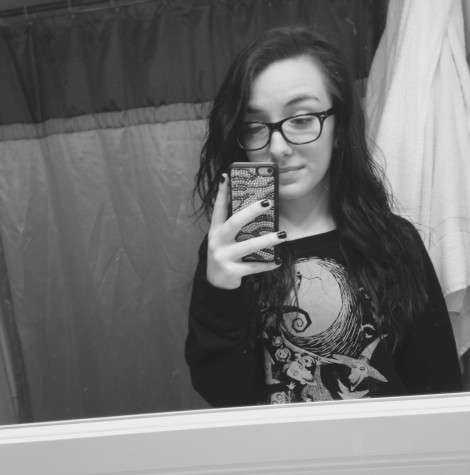 Hayley Palone, Editor
Hayley Palone is a junior and a second year Journalism student.

Hayley likes to play Xbox, spend time with friends, fish, and she is always up to do...