Being the Cheer Captain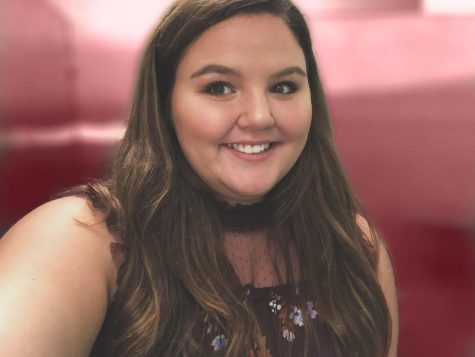 More stories from Makayla McNett
Emma Frank is a senior and the captain of the varsity cheerleading squad. Emma has participated in cheerleading all four years of her high school career. Frank stated that she has always hoped to for becoming captain. It is a dream that she has had for a long time.
"My definition of a cheerleader is someone who has school spirit in even the deepest and most devastating of losses," said Frank. "A cheerleader is positive and kind and has a good attitude. They set an example for others, and they represent their school in a proud and classy way."
It is important for any team to get along and communicate well with one another because without proper communication, a team cannot function as a whole. Frank claims that is important for all of the members on the cheerleading squad to get along because things work out much better that way.
"This year, my senior year, has been my most memorable. I have made so many great memories with my squad, from dancing the touchdown dance after being crowned Homecoming Queen to crying at the end of Senior Night, my last game ever on Parker Field, to all of the laughs we have shared at practice and on the sidelines," said Frank. "I am so glad that I have had the chance to cheer with such an amazing group of girls, and I am very thankful to have had such a great and memorable senior year.
Being a generally happy person, and having a lot of school spirit is what Frank owes her success as a cheerleader to. She states that she has put a lot of effort into the sport, and when she loves cheerleading so much, it is easy to be good at it.
Frank says,"I think the most important qualities for a cheerleader to have are pep, perseverance, school spirit and confidence! All of these qualities are useful in every aspect of cheerleading, and they are very important!"
For anyone thinking of joining the cheerleading squad in the upcoming season, Frank says, "Make as many memories as possible. Love your squad. Cheer every game like it is your last, and try to be the cheerleader that the little girls in the bleachers hope to be one day."
About the Writer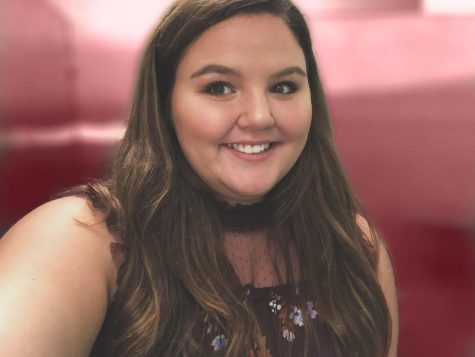 Makayla McNett, Editor-in-chief
Makayla McNett is a senior and a fourth year Journalism student.

She is captain of the Jefferson-Morgan Varsity Cheerleading Squad, President of the...