Colten Davidson – Athlete Biography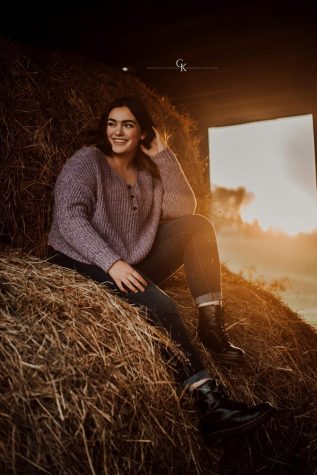 More stories from Madison Kovach
Colten Davidson is a senior and a member of the varsity football team.
Although this is Colten's last year playing football as a Rocket, he hopes to continue his football career at Waynesburg University. This year Colten takes up number 27 once again.
"I'm a running back and an outside linebacker, these have been my positions and they have grown on me," said Davidson. "My speed is my number one skill. I've always been fast and I use this to my advantage on the field," added Davidson.
Since playing football since Elementary school Davidson has become great friends with many Rocket players and even competing players. Davidson looks forward to being able to play Mapletown High School, which gives him the opportunity to go against many of his close friends from that school.
"Mapletown has beat us for the past couple of years and I want to be able to beat them for my Senior year," said Davidson. "A few of my close friends attend Mapletown and play football too. It's always fun being able to play against your friends," said Davidson.
Davidson has also been able to grow a bond with his team mates and his coaches, he considers them family. His teammates and coaches help support him and pick him back up when he is not himself.
"Although I get frustrated with some of the boys during practice or a game, my team is my family. They support me and always have my back, on and off the field," said Davidson. "Whenever the game is not in our favor or I'm not feeling like myself, my coaches and my team are always there to pick me up and push me back together."
Football has always been something special for Davidson and he loves the aspect of the game. But, one thing that really means something to Colten is every single Rocket fan at the game. The cheering from the cheerleaders, the band playing their songs, the crowd clapping and yelling, and his team mates screaming along.
"I love the atmosphere of a game, it just gets me hyped up which helps me get the team prepared for the game as well. I'm really gonna miss it, along with just being able to play with my team and being with my friends that I call family," said Davidson. "Football has always been apart of me and it always will be."
Davidson had some advice for upcoming players or future players: "Keep your head up and play every down 100 mph."
About the Writer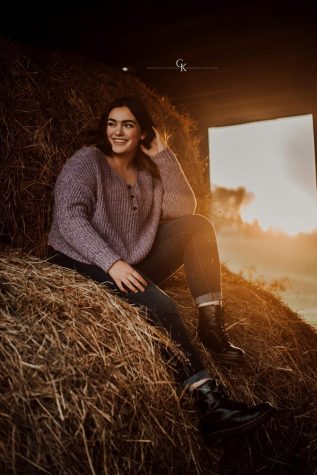 Madison Kovach, Chief Editor
Madison Kovach is a senior and a fourth year journalism student.

Kovach is a member of the school's Library Club, Drama Club, Art Club, Leo Club, and...