Zack Gamble – Athlete Biography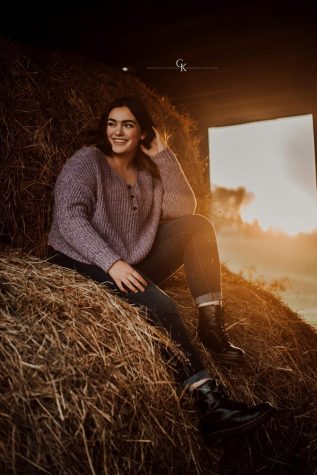 More stories from Madison Kovach
Zack Gamble is a sophomore and a member of the varsity football team.
This is Gamble's second year playing for the High School team, yet again he takes on the two positions: cornerback and wide receiver. Although Gamble is a young player he has multiple strengths like his skill with running routes.
"If I had to pick my biggest strength it would definitely be running routes. I work on nailing them a lot," said Gamble. "Especially since I have to run crisp routes now and I have to be on top of my game at all times since I'm a starter too." Added Gamble.
Gamble plans on playing football as a Rocket for the rest of his High School career. He looks up to James Harrison for inspiration because he finds Harrison to have the best work ethic and drive he's ever seen in a football player. He aspires to play each and every game like Harrison or even better than Harrison.
"If I had to pick one famous football player to look up to, it'd definitely be James Harrison," said Gamble. "He's got so much talent and he doesn't forget to show it in each and every game. His work ethic is the best I've ever seen," continued Gamble.
After lettering in his freshman year Gamble hopes to better himself this year. Although the Rocket's had a rough season last year going 1-9, Gamble has high hopes for this season. His main goal is to help carry his team to the playoffs and give some of his best friends a great senior year.
"Even though I lettered last year as a freshman it doesn't mean my drive to be the best I can be is over. I still run every play like I won't be able to run it again and make every touchdown count," said Gamble. "My main goal this year is to just help get the team to playoffs. We had a tough season last year, but I have bettered myself and I know I can be more of a help this year, " added Gamble.
Game day is the best day in Gamble's eyes, Friday's are not just Friday's to him. To Gamble a game mean's a lot, it's where you get to show off everything you have worked for in practice. After a long week of watching game tapes, going over drills, and becoming closer with his teammates, he gets to show off all the skill he's got.
"Friday's are always the best days, not just for me but for everyone at school. Like the cheerleaders, other football players, the teachers, and every person who makes up our student section," Gamble said. "I always give my best in every game and hope I can provide a good show for my friends and family. Also while kicking butt and winning games," added Gamble.
Gamble looks forward to the rest of this season and future seasons. Although he's sad to see some of his best friends finish their last season and graduate he is excited to see what kind of new talent arrives next year.
About the Writer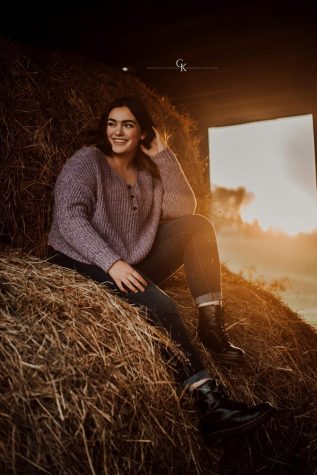 Madison Kovach, Chief Editor
Madison Kovach is a senior and a fourth year journalism student.

Kovach is a member of the school's Library Club, Drama Club, Art Club, Leo Club, and...