Payton Wright – Athlete Biography
Hang on for a minute...we're trying to find some more stories you might like.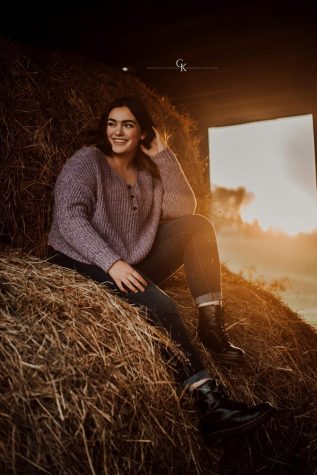 More stories from Madison Kovach
Payton Wright is a sophomore and a member of the varsity volleyball team.
This is Wright's second year playing for the high school level volleyball team, after having playing both years of middle school. Wright plays in the front row, and this consists of the positions of setter, outside hitter, and middle hitter.
"Although I played in middle school, high school is so much different. From just the more intense practices, to more intense games, and more teams," said Wright. "I still play the same positions though, the only other thing to change was my jersey number. My black jersey number 1 and my white jersey number is 12," added Pecjak.
One of the hardest things for Wright about volleyball is having to play together as a team. It is not that Wright has an issue with her teammates but that each girl has their own mindset and when the ball comes over the net sometimes they play by their own rules. Wright has this same issue and sometimes it gets the best of her, she just goes full game mode.
"I love each and every one of my teammates. They're supportive, funny, and strong, but we all get ahead of ourselves sometimes," Wright said. "When the ball is spiked over, set, passed, or served you have to think in a different way. The harder it's hit the softer you have to hit it back so it does not fly all over the place. And this sometimes can be complicated when you have 6 girls all thinking different things at the same time."
Wright is a very uplifting and cheerful person off the court, this comes in handy when it is game time. She always picks someone up and never tries to put anyone down, this helps everyone else's mind set during the game and helps keep the team as one.
"I'm always more than excited for games and a little nervous, but I know I'm gonna have fun because I'm playing with my best friends," Wright said. "I always try to pick everyone up if they happen to make a mistake or miss the ball. You can't put yourself down, you always have to b ready and be confident in yourself."
Although Wright is excited for all of her games she is more excited for the Carm VS JM game. This is because Carm is JM's biggest rival in every sport. It is always the most hyped game and most attended.
"I have a few friends from Carm but that doesn't hold back my feelings of wanting to be able to beat them," said Wright. "They're our biggest rivals, always have been and probably always will be. It feels great to be able to say you took down your rivals." Added Wright.
Even though Wright is only a sophomore she does have some advice for future players and younger players. That is to work hard, don't stop practicing, and to come to summer league.
About the Writer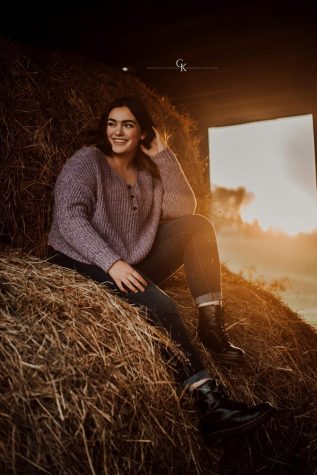 Madison Kovach, Chief Editor
Madison Kovach is a senior and a fourth year journalism student.

Kovach is a member of the school's Library Club, Drama Club, Art Club, Leo Club, and...