Hannah Shaum – Athlete Biography
Hannah Shaum is a Sophomore and a second year Volleyball player.
Hannah mainly plays outside hitter depending on what her coaches want, but she rotates positions as the season goes on. Hannah enjoys playing Volleyball each and every practice. Even though Hannah's team may have many losses throughout this season, it doesn't stop her from loving Volleyball. "Ever since I was a little girl I always use to watch Volleyball on T.V.", says Shaum.
Hannah gets nervous before every game, so she listens to music to prevent that from happening. Shaums mother got her into Volleyball and ever since she has fallen in love with it. She hopes to continue Volleyball at the next level.
About the Writer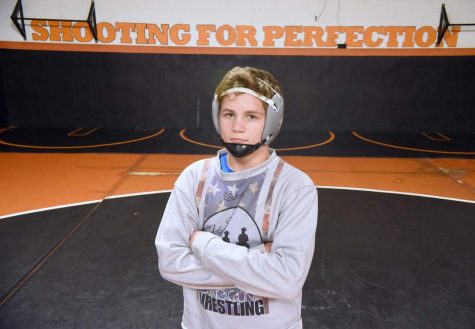 Gavin Teasdale, Editor
Gavin Teasdale is a Senior and a second year Journalism student.

Gavin participates in many things but the main thing he participates in is wrestling....