Autumn Gustovich – Athlete Biography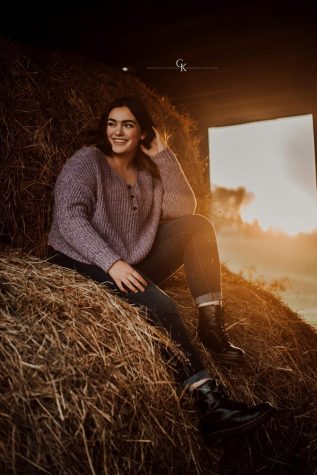 More stories from Madison Kovach
Autumn Gustovich is a sophomore and a member of the varsity girls basketball team.
This is Gustovich's second year playing for the high school team and her eighth year playing basketball over all. Yet again Gustovich takes on the positions of playing guard and post. Although Gustovich is a young player her quick feet and aggressive attitude make her unstoppable.
"If I was asked to state my biggest strength it would definitely be my aggressive attitude. It's what motivates me the most during games and practices," said Gustovich. "Especially now that we have such a small team we have to stay motivated and keep our heads up. This is where this comes in handy, I keep the team on their feet when we're losing."
Gustovich plans on playing basketball as a Rocket for the rest of her high school career. She plans on working on being able to contain herself better during game when she gets angry. Gustovich think's this is one of her weaknesses and believes with the help of her coaches, team, and family she will be able to work on changing this into a strength.
"I definitely tend to lose myself too much during a game when something doesn't go my way. I will admit to this and will admit that it is something I need to work on," Gustovich said. "But, as of right now I don't know if I'll be able to play again due to a knee injury. I'm going to focus all my attention onto being able to get back onto the court."
Gustovich plays in a few positions which include being a guard and a post. Her drive, quick feet, and aggressive attitude is what helped her secure these spots each year. Gustovich also has gained much experience for all the positions throughout her career as well.  
"I really enjoy the positions I get to play and I would never argue for another one," said Gustovich. "Although I've had tons of experience for every positions I'd have to say that these two are my best ones."
The team had received new coaches this year with big expectations. The coaches push the players like no other to help the team become better. Practices are committed to working hard and running through the plays to have solid passes, dribbles, and shots during a game.
"We definitely work hard and there's never a time that I can remember where someone was not doing something," Gustovich said. "We work hard, push ourselves and each other, and we never give up. The new coaches make every practice enjoyable as well so we're not having a horrible time."
Gustovich looks forward to the rest of the season and future seasons. Although Gustovich is sad to see some of her teammates play out their last season this year she is excited to see what new talents arrive next year.
About the Writer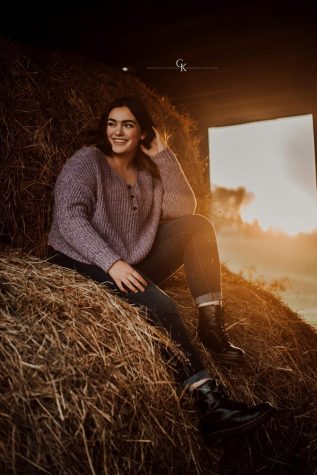 Madison Kovach, Chief Editor
Madison Kovach is a senior and a fourth year journalism student.

Kovach is a member of the school's Library Club, Drama Club, Art Club, Leo Club, and...