Louie Debolt – Athlete Biography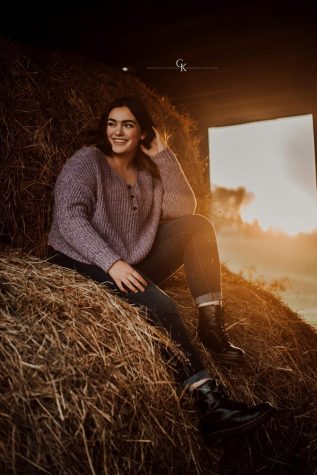 More stories from Madison Kovach
Louie Debolt is a sophomore and a member of the boys varsity basketball team.
This is Louie's second year playing basketball, but his first as a Rocket! This year Louie is able to play for both JV and varsity as a power forward and a center. Although Debolt has not been playing for long he hold many talents that are ready to emerge.
"I'm really good with mid range and inside scoring," Debolt said. "If someone had asked me to list my talents during a game or practice, those would definitely have to be it."
Debolt plans on playing basketball as a Rocket for the rest of his high school career. He looks up to Allen Iverson for inspiration because he finds Iverson to have the best dribbling skills for a shooting guard and point guard. Even though he is retired Debolt still finds interest and support in him.
"If I had to choose a famous former or current NBA player to look up to it would definitely have to be Allen Iverson." "He always had such a huge drive and never talked down on any teammate or on anyone he was playing against," Debolt said. "You always got a positive vibe from him as well and I hope my teammates view me this way," added Debolt.
Although Debolt has many talents he does have one weakness in particular that he would like to work on. This one weakness would have to be his three point shooting.
"At every practice I'm always looking to get better just like the rest of the guys, but I really need to work on my three point shooting," said Debolt. "If I keep practicing and watching the older guys like DL and Josh, I know I'll get better within time."
Debolt enjoys dedicating his time to practices and bettering himself,  but sometimes finds the practices to be intense. He feels like this is because of the coaches. Debolt views the coaches to be strict, inspiring, and sometimes fun.
"During the practices we tend to run a lot or work on footwork and then there are other times the coaches are more laid back and let us practice on out shooting or defense," Debolt said. "The coaches are intense on us during practice but it's good because it helps me to better myself."
Debolt hopes to letter this year and better himself for next year. He knows he will be able to achieve his goals with the help of his coaches, friends, teammates, and family.