Athlete Biography – Makenzie Wright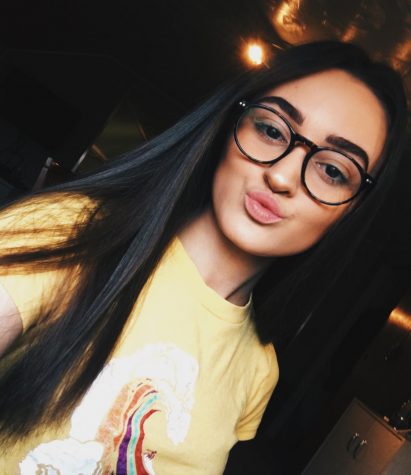 More stories from Tyler Woolen
Makenzie Wright is a senior and a member of the volleyball team.
Wright has been participating in volleyball since her seventh grade year; this will be her sixth year.
When Wright was asked if she could switch positions, what position would she choose. Wright answered, "I wouldn't like to switch my position because being an outside hitter is my favorite! If I had to, I would be a middle hitter because I would still get to hit and have played my position in the past."
Wright is an outside hitter, which happens to be her favorite position to play.
"My most memorable moment in volleyball would either be last year's, West Greene Tournament, where we almost won the championship or this years Mapletown game because everyone on the team pushed themselves to do their best." Wright said.
Wright looks forward to the games, especially the ones at home because they are the most exciting and JM has a huge student section to cheer the team on.
"Definitely someone who has a love for the game, the other girls on the team, and who will go on 100% in practice and games to prove their skills and tries to be a leader on the team. They always try to pick up a player that may be having a bad game." Wright said when she was asked what a volleyball player was to her.
Wright would like to improve in some areas which would include making her own serves consistent and working on her shot when hitting.
Wright states, "My best games have either been last year at West Greene where the team took second after a season of many losses, or both of our first two teams this season because I have been pushing myself a lot harder."
The team gets along very well but sometimes on the court, they have to be stern with each other.
"My personal goals for the season would be improving on the things I mentioned I need to work on, and the team has a goal to win sections and do well in the playoffs."
About the Writer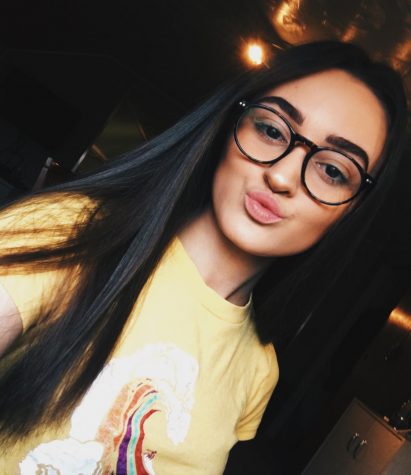 Tyler Woolen, Editor-in-chief
Tyler Woolen is a senior and a fourth year Journalism student.

She participates in Track and Field and is also a member of Leo Club and the SAAD Club.

Her...