Carrington Teasdale – Athlete Biography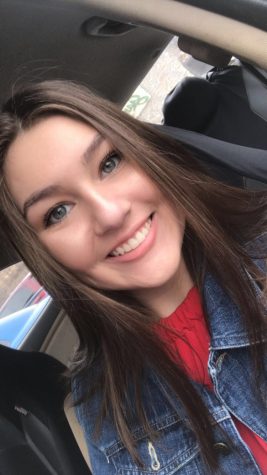 More stories from Makenzie Wright
Carrington Teasdale is a senior and a member of the varsity volleyball team.
Teasdale is a volleyball player for the Jefferson-Morgan varsity volleyball team and has been playing since the 7th grade. She signed up because she had always enjoyed playing backyard volleyball, and also loved watching the older girls play. She is the libero for the team wearing number 22.
"I love being a libero," said Teasdale. "I would not want to play another position because there is no position I think I could play better than mine."
Teasdale stated that she believes her favorite team to compete against this year will be Geibel because they will be the team's toughest competition for the section title. Her personal goal for this season as a libero is to get at least 20 digs a game, and also to improve on using her hands to receive the ball. The team as a whole has big goals for this season.
"We hope to go undefeated in our section so we can win the section title. We also all hope to make it into playoffs and go as far as we can," said Teasdale.
When asked who she looks up to on the team, she stated her coaches Steph and Mr. Lohrer because they put in a lot of time and effort to make the team the best it can be. Her best memory from volleyball would be winning, especially when playing harder teams in the section like Geibel and Carmichaels that make the team play to the best of their abilities to pull out the win. Her favorite memories from volleyball are playing since she was in middle school with her best friend on the team, Caitlyn Dugan. Teasdale aslo has advice to students who may be interested in participating in volleyball.
"Once you start playing, you will fall in love with the sport. Although it may not always seem like it, when you're a senior and realize you only have a few games left of your career, you'll wish you had more time," said Teasdale. "The relationships you'll form and memories you'll make are irreplaceable."
After she graduates, Teasdale plans to attend college to study biology and become a pre-medical student.
About the Writer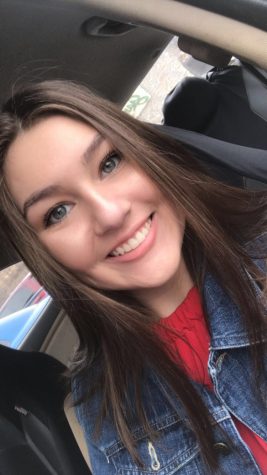 Makenzie Wright, Editor-in-chief
Makenzie Wright is a senior and a second year Journalism student, serving as an editor-in-chief.

Makenzie is a participant in both volleyball and basketball....