Justin Maddich – Athlete Biography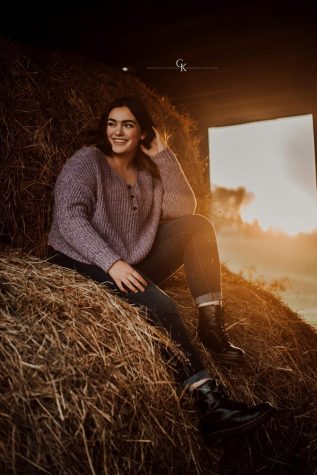 More stories from Madison Kovach
Justin Maddich is a senior and a member of the varsity football team.
This is Maddich's fourth and final year playing for the High School team, yet again he takes on the positions of split back, tail back, wide receiver, outside line back, safety, and kick returner. Although this is Maddich's last year as a rocket football player he puts those emotions aside to dominate on the field.
"If I had to chose my biggest strength it would be that I am fast, can catch well, hit hard, make my tackles, and can make great reads," said Maddich. "Broadwater and I have a good connection on and off the field which helps both of us excel during every practice and every play of the game." Added Maddich.
Maddich hopes to catch an opportunity to be able to continue his football career after High School. He looks up to Antonio Brown for inspiration because he finds Brown to the best work ethic and drive he's ever seen in a football player. Maddich aspires to play his last remaining games with the same or even more amount of drive that Brown has.
"If you would ask me to chose just one football player to look up to, it would defiantly be Antonio Brown," Maddich said. "He always uses his frustration from bad calls or messed up plays to help him dominate in the next play, which is something I could learn to do seeing as how my attidtude and anger seem to get the best of me at times," said Maddich.
After lettering each year of his high school career, Maddich hopes to go out strong for his last. Although the Rocket's had a rough season last year going 3-10, Maddich has high hopes for this season. His main goal is to help carry his team to playoffs and give some of his life long best friends and himself an amazing senior year.
"Although I have lettered each year of my career does not mean my drive to be the best I can be is over. I still run each play like I won't be able to run it again and make every single touchdown count," Maddich said. "We had a rough season last year that threw me for a loop, but this year I am focused on helping the younger players get better and maybe even making it to the playoffs," added Maddich.
Game day is the best day in Maddich's eyes, Friday's are not just a day closer to the weekend, they are is day. Game's mean everything to Maddich, it is where you get to show off everything you've worked for in practice and even off the field. After a long week of watching game tapes, going over drills, and running like you're being chased by a killer, he finally gets to show off all the skill's he has.
"Friday's mean a lot to not only me, the coaches, and the team, but to everyone else at school. The cheerleaders show off their pride, the teachers are decked out in orange and black, and I hear everyone talking about the game later in the evening," said Maddich. "I always make sure I give my absolute best in every game and I hope I provide a good show for my friends and family." Added Maddich.
Maddich looks forward to playing his reaming games, although he's sad to be going and graduating from the school he loves, he's excited to come back next year and see what new talent arrives.
About the Writer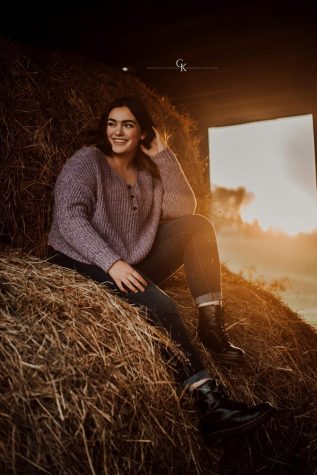 Madison Kovach, Chief Editor
Madison Kovach is a senior and a fourth year journalism student.

Kovach is a member of the school's Library Club, Drama Club, Art Club, Leo Club, and...