Colt Fowler – Athlete Biography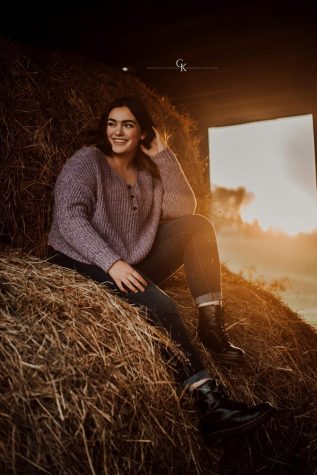 More stories from Madison Kovach
Colt Fowler is a freshman and a member of the varsity basketball team.
This is Fowler's first year playing for the High School team and he takes on the position of power forward. Although Fowler is a skilled and hardworking player he's still young and has a lot to learn from both the coach's and his team mates.
"If I had to pick my biggest strength it would defiantly be rebounding and mid-range shots, I work on those a lot," said Fowler. "Especially since our coaches are really demanding and see a lot of potential in me since they made me a starter as a freshman," added Fowler.
Fowler has a lot of friends that are both JM Rockets and some that are not, he looks forward to playing against them and hopefully quenching the win against them as well. During the games against his friends he hopes he can accomplish his goal of scoring more than 20 points.
"When I was younger all my friends played basketball and really convinced me to play too, although some have moved away and we can not play together, at least we can still play against each other," said Fowler. "I have always had goals whether it was at home, at school, or in basketball. I always try my best to accomplish them no matter what, so this year I set a goal for myself during my games to be able to score around 20 points a game," Fowler said.
But, scoring 20 points a game is not Fowler's only goal he also hopes to letter for basketball and continue to do so for the rest of his high school career. Fowler has high hopes for future seasons especially since every year brings in new basketball players.
"I have always wanted a Letterman's jacket to show off my accomplishments and let everyone know what my interests are," said Fowler. "I know if I can obtain this both my family and I would be so proud. It would help me show myself that I am not a horrible basketball player, but that I am an awesome one," Fowler added.
Game day is the best day in Fowler's eyes, waking up for school is not just waking up for school anymore, it is time to show off his skills. To Fowler a game means a lot, it is where you show off all the skills you've been working towards in front of all your friends and family. After the long hours of practice, running, and becoming closer with his team mates he can finally show off everything he's got.
"Every time we have a game it's like the air in the school is better," said Fowler. "All my teammates are happy and everyone is telling us good luck and asking questions. I always give my best in every game and hope I can provide a good show for my friends and family. Also while kicking butt and winning games," added Fowler.
Wise looks forward to future games and future seasons. Although he's sad to see some of his best friends finish their last season and graduate he is excited to see what kind of new talent arrives next year.
About the Writer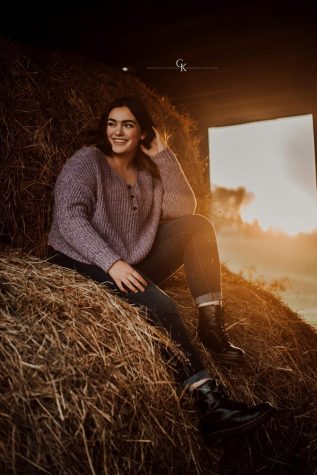 Madison Kovach, Chief Editor
Madison Kovach is a senior and a fourth year journalism student.

Kovach is a member of the school's Library Club, Drama Club, Art Club, Leo Club, and...