Madelyn Reeves – Athlete Biography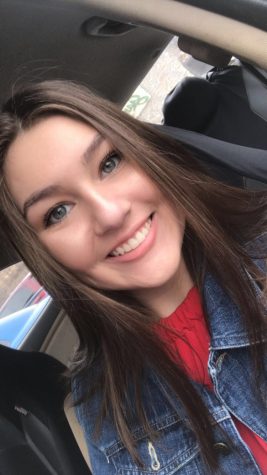 More stories from Makenzie Wright
Madelyn Reeves is a sophomore and a member of the basketball team.
This is Reeves' first year of high school basketball, but she did play in elementary and middle school. She chose to play basketball in her youth because her friends all played and she wanted to give it a try. Reeves did not play her freshman year because she was worried that high school would interfere, but she has good reasons for signing up this year.
"I could not let the team only have 6 girls on their team,"said Reeves. "There almost was not a team this year, and I did not want to see the program end."
Standing as a 5'7 guard, Reeves enjoyed the position she played this year. Her personal goal for this season was to enjoy it, because that is what high school sports are about. The team had a goal to work together better as a team. Reeves enjoyed playing this season, but some games she enjoyed more than others.
"My favorite game was definitely senior night," said Reeves. "Not only did we win, but we had a giant crowd. The excitement was very obviously all throughout the gym."
One of Reeves, favorite memories was making her first three pointer. It was a task she wanted to complete before the end of the season. She also enjoys the memories she made playing her some of her friends. She is only a sophomore, so she looks up to most upperclassmen on the team.
"I look up to Autumn the most," said Reeves. "She always tries to get everyone excited and she has taught me a lot about being a guard."
Reeves plans on spending the rest of this season laughing and having fun with all of her friends.
About the Writer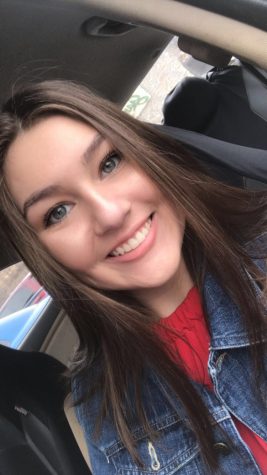 Makenzie Wright, Editor-in-chief
Makenzie Wright is a senior and a second year Journalism student, serving as an editor-in-chief.

Makenzie is a participant in both volleyball and basketball....