Jasmine Demaske – Athlete Biography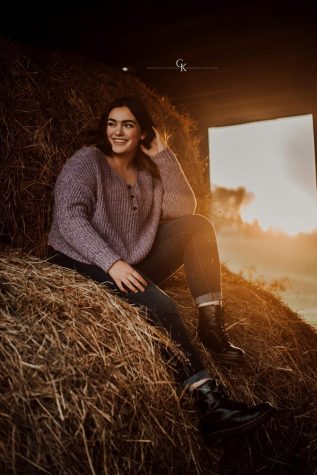 More stories from Madison Kovach
Jasmine Demaske is a freshman and a member of the varsity softball team.
This is Demaske's first year as a high school softball player; she is a starter playing as the pitcher and also plays as the short stop. Demaske's love for the sport inspires her to play to her full potential and give the crowd the show they asked for.
"The first time I hit a home run as a freshman my smile just took over my whole face", said Demaske. "I was so ecstatic and I knew both my coaches and teammates were proud of me," Demaske said, "Not to mention I couldn't hear anything over their cheers as I made it to home plate." Demaske added, "My family always told me to have goals for myself, so my goal for this year is to hit 9 home runs and I am at 4!"
Although Demaske is a young player there is no doubt that she is full of skill. Demaske plays for summer and fall leagues and even participates in a travel team; she has been playing for 10 years when she fell in love with the sport at a young age and has yet to stop.
"My favorite thing I get from the game is the adrenaline rush, I just love the intensity of the game," said Demaske. "I am really looking forward to playing Mapletown because if we win we will be 2nd in our section and it would make my grandfather so proud. He is my inspiration in everything especially softball, so I am praying we accomplish that," added Demaske.
Demaske focuses on not making mistakes and always looks at her strengths. Her coaches are always lending a helping hand during practice.
"I would say my biggest strengths are my speed and my strength at bat," said Demaske. "I don't know if I have any weaknesses because although batting is my strong suite I am an amazing fielder and pitcher," added Demaske. "My coaches are intense and help me grow stronger every day."
Teammates are always play an important part during games and Demaske is very thankful that she came into such a great team.
"They're always laughing and making the bus rides such a joyful thing," Demaske said. "I couldn't ask for a better team, they support me, scream and cheer for me, teach me new things, and have just became such an amazing part of my life," added Demaske. "I am dreading the last game especially because we are losing such amazing seniors."
The lady rockets are having an amazing season and Demaske can't wait to hit her 9 run home run goal.
About the Writer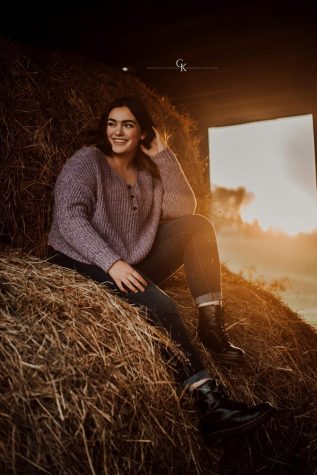 Madison Kovach, Chief Editor
Madison Kovach is a senior and a fourth year journalism student.

Kovach is a member of the school's Library Club, Drama Club, Art Club, Leo Club, and...