Preston Wood – Athlete Biography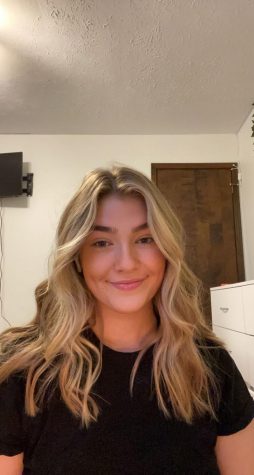 More stories from Catherine Diamond
Preston Wood is a freshman and a member of junior-varsity basketball team.
Wood has played a total of eight years leading up to the high school season. He believes that having the several years of practice helps him in the games today. He also prepared for the off season by attending open gyms and playing in summer leagues. Even with years of experience, he believes he needs to improve on his playing. One thing he wants to focus on improving on is boxing out, so he can get more rebounds in order to score or to get his team the ball.
"I believe I will continue my basketball career for as long as I can because when I'm playing the sport, I have a great time playing, and I think it's a great sport," said Wood.
One of his favorite games so far in the season was when Wood played against Mapletown. This game was Wood's favorite because he scored 10-12 points as a center. Although he enjoys playing in his position, he also wishes he could play down low towards the hoop due to his height advantage.
"Although the seniors last year didn't have much advice to offer us freshman, they did tell us what to expect and what we needed to do," said Wood. "But, in the end that was all we needed," added Wood.
One main difference Wood said between middle school and high school is the pace of the game. Wood says that during high school, everything is a much faster rate, more intense, and much harder, but he is learning to keep up. Wood, number 20, is trying hard to get in the future is a getting a position on the varsity team.
"I'm ready to work hard in the off season to better my chances on getting able to play on varsity the next few years in high school," said Wood.
One thing that keeps Wood excited for games is his support system behind him. His family are in the stands every game cheering him on and off the court. Another group that supports him is his teammates. They help him by giving him words of advice right before they go on the court.
"My parents give me constructive criticism after every game, and that makes me want to try even harder and to do even better for the next game not just for myself but my team as well."
Wood will continue his high school career playing basketball in hopes of continuing in college.
About the Writer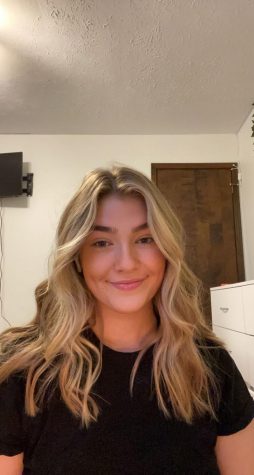 Catherine Diamond, Editor
Catherine Diamond is a senior and third year Journalism student.

Diamond participates in Leo Club along with the National Honors Society. She is the...