Early Childhood Coordinator and Lifelong Learner: Mr. McCarty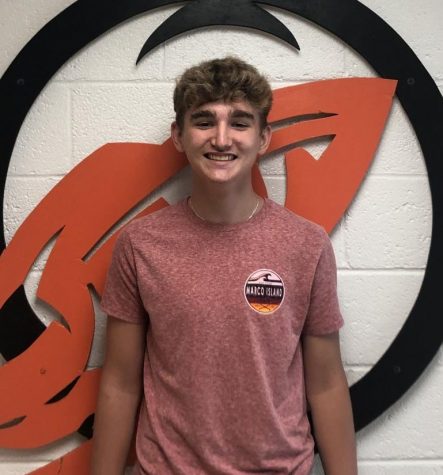 More stories from Troy Wright
"
My nephew Quintin represented the USA in the World Cup FINA Swimming in Berlin, Germany, and Budapest, Hungary, this October.  Quintin and his relay team broke a new World Junior Record time in the mixed 4×50 meter medley relay earning the gold for the USA!"
Kevin McCarty, Early Childhood Coordinator and District Gifted Coordinator, has been employed by the Jefferson Morgan School District for 28 years.
McCarty lives with his partner Bill and their two cats: Charlie and Ripley. He has a brother, David, and a nephew, Quintin, who live in Colorado Springs, CO.
His nephew Quintin represented the USA in the World Cup FINA Swimming in Berlin, Germany, and Budapest, Hungary, this October.  Quintin and his relay team broke a new World Junior Record time in the mixed 4×50 meter medley relay earning the gold for the USA!
As the Early Childhood Coordinator, McCarty helps students resolve problems and make good choices. McCarty also works as the District Gifted Coordinator, he collaborates with administrators, teachers, parents and students to make certain that each gifted student within the district has a proper GIEP. His favorite part of his job is working and learning with all of the staff.
McCarty grew up in Beallsville, Pennsylvania, and is a 1985 graduate from Beth Center. After high school, he attended and graduated from California University with a B.S. in Education certified Elementary/Early Childhood Education. He also earned his first Master´s degree in education with certification Mentally and Physically Handicapped Education. In 2003, he received his second Master's of Science degree in Multimedia Technology.
Even though McCarty loves his job at Jefferson-Morgan, he has always wanted to be an international tour guide. The last concert he saw was Celine Dion in Las Vegas.
A fun fact about Mr. McCarty is that he owns over 20 vacuum cleaners!
McCarty loves to read to the younger grades at the elementary. The last book he has read was "The Cat Who Wore a Pot on Her Head," and he read it to Mrs. Faddis' First Grade Class.
His favorite memory from JM  is when he taught first grade. His class always completed a unit of study on Ireland culminating on St. Patrick's Day with an Irish Feast and reader's theater. "To this day, former students, who are now parents, remind me of those activities and the joy it brought to them."
For the students of JM, McCarty offers this advice: "Find your purpose! Set goals! Know that you are just as good as the next person. Understand that there are other points of view other than your own. Take time to spend time with those people you love. Laugh everyday!"
About the Contributor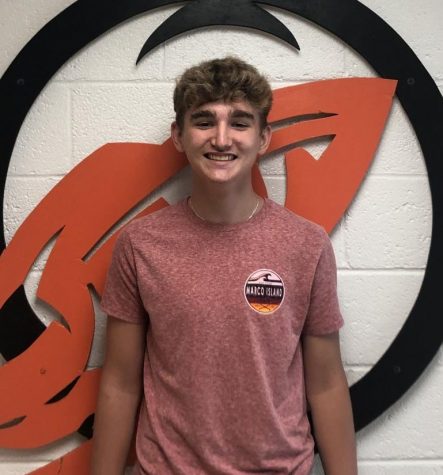 Troy Wright, Editor
Troy Wright is a Junior and a second year Journalism student.

Wright is involved in the gifted program and the National Honor Society. He serves as...