Bo Ricci – Athlete Biography
Bo Ricci is a junior of Jefferson Morgan and a member of the soccer team.
Bo's favorite thing about soccer is that he gets to kick soccer balls. "I love kicking soccer balls; they're my favorite things to kick around. I also like being with my team. I absolutely love everyone on it without a doubt."
Bo enjoys playing "keep away" with the team during practices. Bo says practices are always fun because he's with a group of athletic men that Bo believes are at the same level of soccer skill he is on. He considers his team family.
Bo's brother played soccer also so Bo feels he has to keep it in the family. "I have been playing soccer for as long as I can remember. I plan on playing soccer after high school because I love it so much.  My favorite field to play on other than my home field is Trinity because it is a turfy field."
Bo will be playing soccer the rest of his high school career  and possibly afterwards. Bo loves soccer, it is a passion of his and he will always enjoy it.
About the Contributor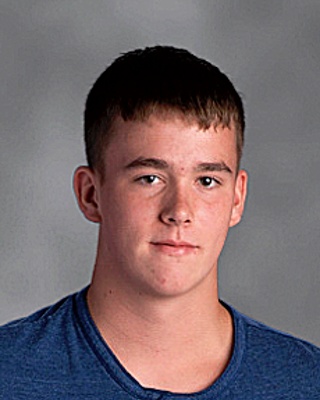 Austin DeFrank, Editor
Austin DeFrank is a junior and a second year Journalism student.

Austin DeFrank is a member of the Jefferson-Morgan Football and Basketball teams.

DeFrank...