Favorite Christmas memory
My favorite Christmas memory has to be from last years Christmas dinner. Last year on Christmas there was a dinner at my grandparents house for the family. It was going to be a rough dinner because my Aunt Renee was far away from the us and it took a big toll on the family. It just wasn't the same without her being there. My grandparents tried to make the best out of it since we were there and didn't want to have everyone thinking about it. I tried helping my grandma out as best as I could because I could see how upset she was so I wanted to get her mind off of things. My pap thought it was a good idea if we just kept the Christmas spirit going.  So we started opening gifts and had Christmas music playing. Then all of a sudden out of no where someone was knocking on the door. It turns out that my Aunt Renee wanted to surprise us all. The look on my grandparents, my sister, my brother and parents face was priceless. I could see the joy on everyone's face and it just brighten up our day. I was so speechless to see her walk through the door. It was one of those amazing moments I wish I could relive. The Christmas dinner turned out to be better than I thought it was going to be. Honestly had to be the greatest present we all could of gotten that day.
About the Writer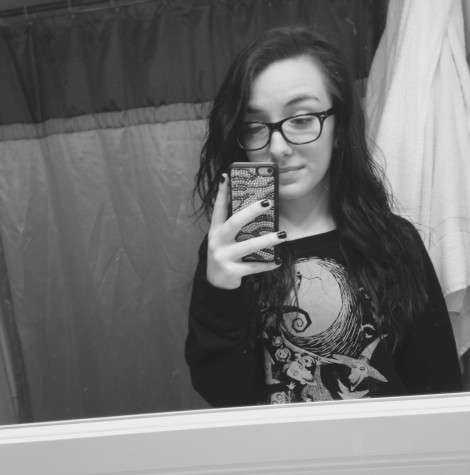 Hayley Palone, Editor
Hayley Palone is a junior and a second year Journalism student.

Hayley likes to play Xbox, spend time with friends, fish, and she is always up to do...