What does Valentine's Day Mean?
What are the best ways to spend Valentine's Day, single or in a relationship?
It's okay to spend Valentine's Day single because you get to know your inner self. You can spend Valentine's Day around the ones you love rather than being in love. In Stanko's opinion," I like spending Valentine's Day with my family and letting them know I love them and appreciate them. I'd rather spend time with my family than just with one single person." Single or not you're still around the ones you love.
Valentine's Day is the day that has love spread in the air. It's full of happy couples showing the other how much they love them. Although Valentine's Day isn't only just for couples, it's also a day where you can be with friends and tell them how much you appreciate. Show them you appreciate them for always being there at the bad times and just letting your friends knows you love and care about them.
Since Valentine's Day is around the corner, couples are going to do sweet and cute things for their significant others. The reason couples do that is to make the other feel wanted and important to them. In Coles opinion, "I want to spend Valentine's Day watching movies with Riley. I want to buy her flowers and chocolate. I just want to give her the little things so she knows I appreciate her." Buying things for your boyfriend or girlfriend doesn't have to be expensive. As long as it is special to them, that's all that really matters.
In conclusion Valentine's Day can be spent being a happy holiday whether you're in a relationship or not. There is always someone out there that means something to you.
About the Writer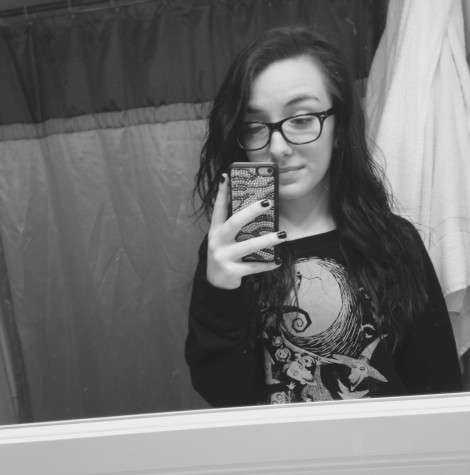 Hayley Palone, Editor
Hayley Palone is a junior and a second year Journalism student.

Hayley likes to play Xbox, spend time with friends, fish, and she is always up to do...