This week in Sportsball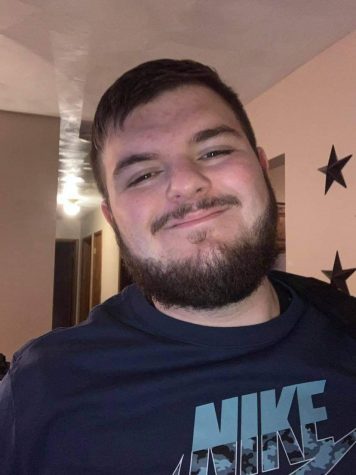 More stories from Brandon Lawrence
It has certainly been a while since I was given the privilege of writing a column. So we must reflect on what has happened since my last column, which was sometime in November. 
Trevor Lawrence, of course, is still the projected number one overall pick in the 2021 draft, all though he did drop the bombshell that he is not going to be attending the draft in Cleveland in person. It broke earlier this week that he will decide to stay with his family and be with the ones that he loves during the draft night rather than going up there giving Rodger Goodell a handshake and then being carted off to Jacksonville.  
This will set a precedent for many future first-rounders that they don't have to attend the in-person draft; they can rather stay home and enjoy the moment surrounded by their family and friends who have supported them along the entire way.
 You may also be wondering what happened during the latter half of the 2020 season when my column fell off the face of the earth. The back half of the 2020-21 season certainly astonished in how teams decided to play and what happened. The most stunning of which is, of course, the Steelers falling apart in the latter half of the season, falling from an 11-0  start to their season to them losing four out of the last five of their games. You may be asking yourself, "how did this happen?"  well, the answer is quite simple they forced Ben Roethlisberger, who is currently 38 years old, to throw 50 passes a game. Yes, you read that right 50 passes a game!  I know most of the young rookies of the league couldn't handle 50 passes a game, let alone a man who is nearly on his NFL Deathbed.  he threw five interceptions in one game, and they still have the audacity they still have the gall to bring him back for another season I'll be it with the caveat of and having a pay cut, but still, they need to start looking for Replacements rapidly, and I wouldn't be surprised if they decide to draft one in this 2021 draft. 
They almost have a replacement for him in the short-term in Dwayne Haskins. Pittsburgh was able to pick him up relatively cheap after he was cut from the  Washington [Name Redacted] For underperforming and locker-room conflict reasons. The contract you signed was for 8 million dollars over the next four years with a 5th year option built into the contract, but I highly doubt that he will be able to turn around all of his glaring issues in time for the fifth-year option to be called on.
` the Steelers have also been stripped of most of their talent with star linebacker Bud Dupree heading off to Titans after Pittsburgh failed to cough up the money he wanted. It would be bad enough if Bud Dupree were their only loss in this offseason. They have also lost Vance McDonald and Marquis Pouncey to retirement. Both of the Pouncey Brothers retired this year. They still stare down the barrel of a cap situation that will not get any better in the foreseeable future because of the ungodly amount of money that Ben Roethlisberger is soaking up per year; it is close to 19 million dollars.
I think we've heard enough about the Steelers for now. What is happening outside of Pittsburgh? Well, everybody's going everywhere, and that is no exaggeration. The amount of contracts that have expired this year is unlike anything I've ever seen the years before this one. Let's just run down the list but reasonably quickly.
It was often a running joke that the Houston Texans were just the Cardinals used car dealership but this offseason made that joke into reality when the Cardinals were able to pick up star defensive end and long time Texans anchor JJ Watt this offseason. Watt was often questionable for his return to Houston but many in the Texans were going to say Shannon thought that he was going to be able to stay due to his commitment to making the team as good as it can be. expectations were turned on their head when later that same day he posted a picture on his personal Instagram of him wearing a Cardinals lifting sweatshirt with the captain only reading "Watt goes to the Cardinals Source: Me"
The Colts have also dipped their hands into the free agency cookie jar with them trading a second and third-round pick for Eagles Quarterback Carson Wentz. In my opinion, a very desirable deal for both parties involved. The Eagles secured future draft capital and got rid of a rapidly regressing Carson Wents and the Colts fixed their quarterback woes at least for the short term. Now this, of course, was not the best quarterback in free agency but still a solid pick for a young QB who can still learn.
The Washington [NAME REDACTED] picked up the bearded wonder himself out of Miami. The Mr. Worldwide of the NFL because of his tour around the league in various teams. They signed Ryan FitzMagic to a one-year contract worth 10 million dollars. He is exactly the type of veteran presence that Taylor Heinicke needs on the team to further develop him as a QB and a team leader. They have also of course retained breakout DE Chase Young which had the greatest rookie season since TJ Watts season in 2017. 
The Seahawks had quite the scare when there were rustlings of QB Russell Wilson wanting out of Seattle for various reasons. The main reason being a lack of communication between him and Pete Carroll, the Seahawks head coach. These rumors swirled and festered until the prime landing spot for Wilson, the Chicago Bears, picked up a different quarterback for this season and shipped off the old man Mitch Trubisky to Buffalo to keep him on ice for the time being.
This is only scratching the surface of this hectic and surprising offseason. I will attempt to keep you as up-to-date as possible with the goings-on of the NFL.
About the Writer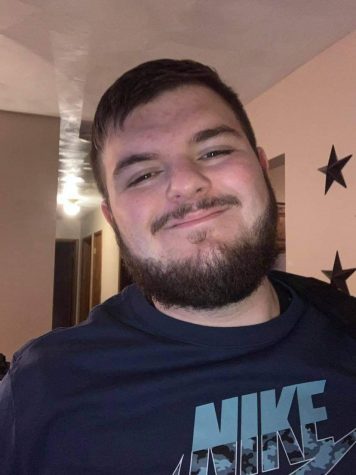 Brandon Lawrence, Editor
Brandon Lawrence is a senior and a third-year journalism student.

Lawrence is the JM band announcer and participates in the drama club.

Lawrence...