Smell Ya Later, Huba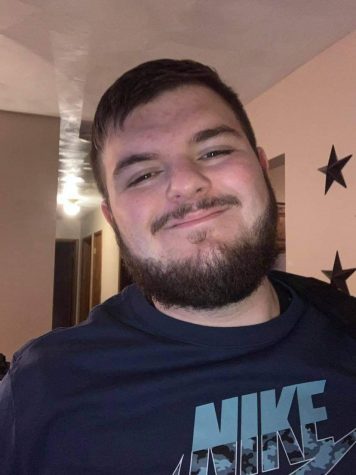 More stories from Brandon Lawrence
I am going to start this column by saying goodbye, of all things. This will be the last column I will ever write for the Rocket Reporter and it is a bittersweet moment. I remember when I first took journalism, and if we're being honest about it, I wasn't very good at it. I was too opinionated, and I didn't know how to dial it back to the level that Mrs. Huba wanted. I was very hard-headed, but of course, I came around and eventually became the head editor for The Rocket reporter.
Oh, how the times have changed. Soon, the rest of the Class of 2021 and I will be walking across the stage in the auditorium on June 2nd to finalize ourselves graduating from Jefferson Morgan. I am excited to begin the next chapter of my life, but of course, I will always miss this incredible place. I had many unforgettable times throughout these halls, on the stage, on the fields, and everywhere in between.
I want to begin this farewell by taking the opportunity to thank Mrs. Huba for giving me the privilege of becoming an editor for The Rocket Reporter. It has indeed been a great opportunity, and I will remember it forever. I will never forget the conversations we would have, sometimes agreeing, other times not so much. I believe my time in journalism has improved my capabilities as a writer and further widened my passion for it. I think the funniest thing that ever happened in journalism is when I would do an April Fool's article every single year and would always manage to slip it past Huba. Then she'd find it like a week later and then yell at me, not actually scream at me but more like, "How did you do it again?!"
I have also done things outside of The Rocket Reporter, and the one I love the most is drama club. I started my drama club adventure 2 years ago with the play "Grease," and I was cast in one of the lead roles in my first attempt at doing drama. This year we decided to do "The Drowsy Chaperone" as our play, and I was cast as the Man In The Chair. Memorizing all the lines for him was one of the most fun things that I've ever done and then finally bringing the character to life is just magic. I fell in love with it, and I plan on continuing it in college if I have the opportunity. The culture that Christian Wilson is building here is fantastic, and I really do believe in the drama club and its future.
I was also a two-year football team member, and I have to say that I'm rather proud of it. I was an offensive lineman and a starter my junior year. I loved my time on the football field, and I would be happy to continue my career in college if I have the opportunity. I was also the announcer for the band for 4 years, and I would like to thank Mrs. Svennson for the chance to do that. It has opened up many opportunities for me, and I will not thank her enough.
I am also involved in the student council, specifically on the Principal Advisory Council. I love being able to make a positive change in the school even though I'm leaving and won't reap the benefits of what I have sown.
I will miss the most important thing when I leave these halls of Jefferson Morgan, are the friends but I have made. My friends know who they are, so I don't believe name-dropping them is necessary, but high school was one of the best times of my life because of these people. The memories, the laughs, and general good times that I've had here will last a lifetime. I want to say that I love each of you, and I'm going to leave you a little something with my final words as an editor. I want to bestow some wisdom on you all I have taken to heart: "Yesterday is history, tomorrow is a mystery, and today is a gift… that's why they call it the present" – Master Oogway.
About the Writer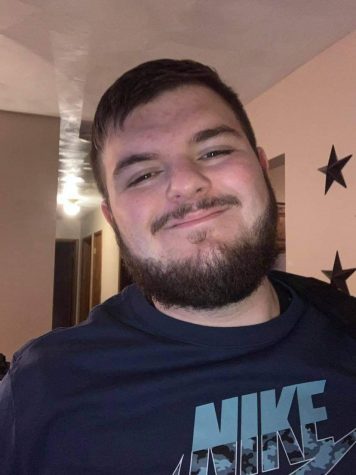 Brandon Lawrence, Editor
Brandon Lawrence is a senior and a third-year journalism student.

Lawrence is the JM band announcer and participates in the drama club.

Lawrence...