Peachy Crumble Cobbler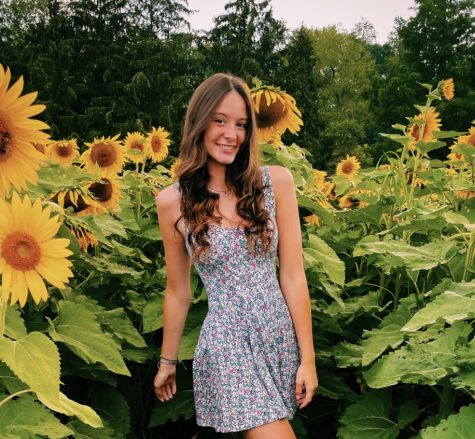 More stories from Maci Marion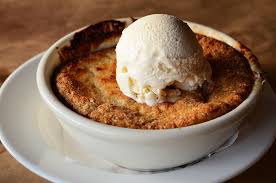 Fresh sweet peach cobbler is a well known dessert loved by many. The sweet peaches mixed with the pic crust makes the perfect texture.
Cobbler is from the British American colonies. Back then they were unable to make the pudding they wanted so they would use dried biscuit crust. Fruit cobbler first came around in 1850. The peach pie was also referred to as the "pot pie". The cobbler was not really a company desert. It was more of a dessert for families to make at home. American settlers actually invented peach cobbler because they did not have the tight ingredients to make the peach pie they wanted. There is a national peach cobbler day. The day was invented in the 1950s at the Georgia Peach festival. They made the day to promate peach sales.
The ingredients in peach cobbler are peaches, sugar, flour, cinnamon, nutmeg, and salt. The ingredients are all put together on pie crust and mixed. The warm peaches and crust mixed bring all the flavor together. The peach cobbler needs to be baked at 350. The slices of peaches need to be scattered around to be able to mix. The butter needs to be melted around the pan and then placed in the oven while it was preheated.
About the Contributor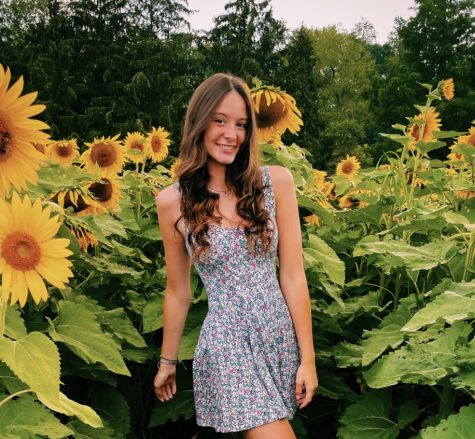 Maci Marion, Editor
Maci Marion is a junior and a third year journalism student.

She participates in golf and serves as Editor-in-Chief for the Rocket Reporter. She is...