JM Welcomes New Student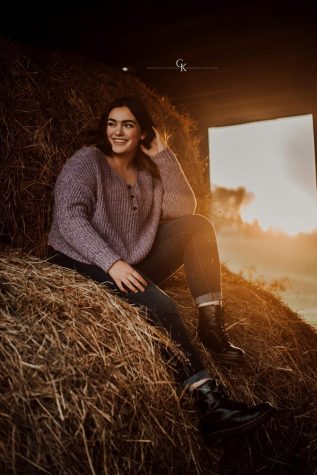 More stories from Madison Kovach
Jefferson-Morgan welcomes a new student- all the way from Bratislava, Slovakia!
Trezalka Budinsky is an 18 year old high school student from Bratislava, Slovakia, recently joined JM's Class of 2018 after making a big move from Slovakia back to Greene County, Pennsylvania. Budinsky was born in Washington, PA, and spent the early stage of her life on a small farm outside of Waynesburg until moving to Slovakia with her mom. The primary reason for Budinsky's move is to graduate high school and attend a university located in the U.S. in order to get the best opportunity for her education.
"I really can't choose one particular subject, though one subject may be easier than another, I realize that all are interconnected," Budinsky said. "Therefore I strive to do my best at every discipline."
Budinsky is an optimistic learner who has strengths in biology and math classes. But, Budinsky also finds herself challenged by literature and has a growing passion for it. Outside of school, Budinsky enjoys reading, watching movies and anime, and finding relaxation in drawing and listening to a little music. Her main passions are animals and learning how to help save our environment.
Budinsky was also very well pleased with joining JM because of the students. "I was pleasantly surprised as to how warm, helpful, and personable everybody was from the top to the bottom," said Budinsky. She also found the JM staff to be very welcoming, supportive, and very, very sweet. Budinsky most enjoys the interactions with the teachers and students.
Although Budinsky is finding JM to be very welcoming, one difference she has noticed is lunch period. At Budinsky's prior school, most students did not eat lunch, and they did not have a set period for lunch. Also, students had longer breaks in between classes, usually 10-15 minutes.
Besides the differences, Budinsky is fitting in great at JM and is thankful for the staff and students for their warm welcome.
About the Contributor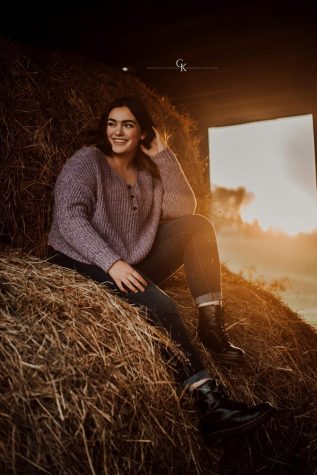 Madison Kovach, Chief Editor
Madison Kovach is a senior and a fourth year journalism student.

Kovach is a member of the school's Library Club, Drama Club, Art Club, Leo Club, and...